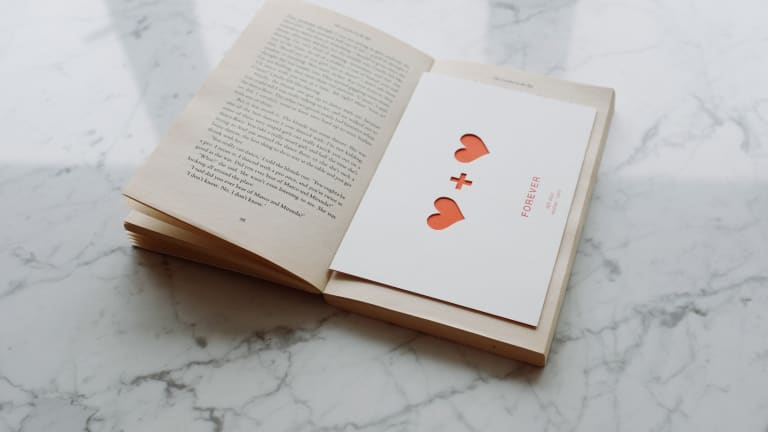 Book Picks for Mother's Day
To help you with your Mother's Day gift-giving pursuits, here are some not-so-ordinary books that moms might like to explore.
We all know selecting the perfect gift for Mother's Day can oftentimes be a challenge. Moms appreciate dinner at a favorite restaurant or a bouquet of sweet-smelling flowers, but why not step outside the box this year and present her with a literary treat? There's nothing better than some much deserved "me time" accompanied with an informative, new book. 
To help you with your gift-giving pursuits, here are some not-so-ordinary books that moms (like you!) might like to explore. These recommended selections are geared for moms who like something uniquely different.
Mom Boss is the book for all the women out there who have big ideas, but are also struggling with how to fit it all in with family. I'm all for women leaning in, but not to the point where something snaps. I think moms who become business founders and CEOs are flexible and strong. This book will show you the path to setting up a life you love, full of challenge and ambition, but also equally full of ballet recitals and family dinners.
The Big Book of Martinis for Moms by Rose Maura Lorre and Mavis Lamb will surely catch mom's eye. Parenting is not an easy job. From childhood temper tantrums to potty-training disasters, a mom's job is never done. So, to help her unwind after the kids are tucked into bed, here is mom's essential guide for shaking her way to relaxation. It would also come in handy when the ladies stop by for book club. From The All Nighter Martini to the Do Your Chores Martini, this hilarious book will certainly put a smile on mom's face.

Geek Mom: Projects, Tips, and Adventures for Moms and Their 21st-Century Families by Natania Barron, Kathy Ceceri, Corrina Lawson, and Jenny Williams. For those moms who love technology combined with hands-on projects, this how-to book is the right fit. Written by the editors of Wired.com's popular Geekmom blog, this book explores a wide-range of topics such as an introduction to imagination, science experiments, and the digital revolution. Think of it as the Mythbusters have stopped by for a visit.

Calmer, Easier, Happier Parenting by Noel Janis-Norton is the practical gift for the mom who wants to be kept on the cutting-edge of child-rearing. All moms struggle with getting their kids to listen to them the first time. With these five simple strategies, you can turn your home into a happier place. Designed to eliminate the negative yelling and nagging tendencies common in households today, this book will not only make a good gift, but it will also change your home life for the better.

Archetypes: Who Are You? by Caroline Myss is a must read for those moms looking to discover their authentic self. By understanding certain patterns of behavior, we can change how we view ourselves and the world. With practical tips and valuable advice, this New York Times bestselling author and expert in the field of energy medicine and human consciousness fully delves into the ten primary archetypes in existence today. Truly a remarkable read worth checking out.
Standing By: The Making of a Military Family in a Time of War by Alison Buckholtz is a candid account of today's modern American military family. It's a rare inside-look at the everyday struggles of making life as normal as possible when a loved one is deployed for duty. As a wife and mom, Alison Buckholtz knows firsthand the true sacrifices military spouses make to keep their families together while facing the uncertainty of war. This book exemplifies the true meaning of a mother's love.
Mama Glow: A Hip Guide to Your Fabulous Abundant Pregnancy by Latham Thomas is the ultimate resource for the mama-to-be where you will learn all of the tips and tricks on how to have a glowing pregnancy. This includes a plant-based nutrition plan (or what Latham refers to as 'Glow Foods'), yoga, writing in a journal, positive affirmations and other tools to stay connected as well as have their best pregnancy. Through this plan, you will also find tips to help you boost energy levels, moods, and even help you to combat ailments like morning sickness as well as attain glowing skin, nails and hair to help new moms truly glow. 
There is no denying that motherhood is challenging, and in the stunning and fierce book, The Mermaid of Brooklyn by Amy Shearn shows us through the character Jenny Lipkin how to pick up her life after her husband disappears with the assistance of a mermaid. With the backdrop of Brooklyn, we see a stretched-too thin Jenny, who at her breakpoint, comes in contact with an inner alley in the form of a mermaid. Through this relationship, Jenny is able to transform and rethink her ideas about success, motherhood, romance and relationships. 
As a mother, Amy's vivid and poignant writing is easy to relate to, and the snippets of humor make it easy to relate to Jenny and her frazzled, happy, sad, disconnected, Brooklyn-based world that many of us understand too well. A timeless tale of inner loss and then rediscovery, this is one book is an incredible depiction of modern-day motherhood - if only we all had a mermaid as an inner guide to keep us strong and focused.
MORE MOTHER'S DAY INSPIRATION
PIN IT!
Save your favorite ideas to Pinterest. Be Sure to follow our Mother's Day board here.
Momtrends was not paid for this post. We were given some samples.