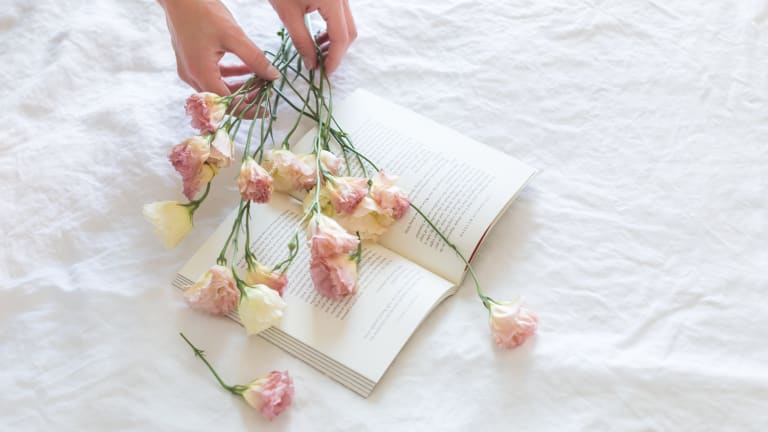 Book Club Picks: Mother's Day Book Ideas
To help you make the best selection for mom, here are some remarkable titles for your favorite book lover

With Mother's Day right around the corner, now is the time to pick up a little something special to surprise the "moms" in your life. Whether your favorite lady is a mom-to-be or the woman whom you admire for her ultimate strength and beauty, there are plenty of new books from which to choose. To help you make the best selection, here are some remarkable titles available in stores and online now.
Related: More book picks for mom

Can't Wait to Show You: A Celebration of Moms to Be by Jacqueline Boyle and Susan Lupone Stonis is a belly book specifically designed to fit around a mom's growing tummy. With rhythmic words and a repetitive storyline, the unborn baby can become accustomed to mom's voice while absorbing language while in utero. After the baby is born, mom and infant can bond over the eye-catching colors and soothing words. This board book would also make a perfect shower gift.
On Becoming a Mother by Brigid McConville is a compilation of stories, advice, and lessons on motherhood from women of various socioeconomic backgrounds from around the world. As the creative director of the White Ribbon Alliance for Safe Motherhood, she makes it her mission to advocate for a safe and healthy pregnancy and childbirth for all women. Included in this beautiful tome are yoga-inspired practices, folk songs, and even inspirational tales.
Listen to the Squawking Chicken: When Mother Knows Best, What's a Daughter to Do? A Memoir (Sort of) by Elaine Lui addresses the complexities of a mother-daughter relationship in a raw, emotional way that will strike a chord with every woman. This well-known blogger at LaineyGossip.com shares her unforgettable story of being raised by her uber strict, Hong Kong-born mom who skipped on the praise and encouragement and opted for tough love instead. With humor and love, she teaches us all how to appreciate the sacrifices our mothers have made.
Momstrology by Ophira & Tali Edut, the "AstroTwins" is a parenting self-help book based on the science of Zodiac. These identical twin sisters are among America's most trusted astrologers with over 6.3 million page views per month on their websites, Astrostyle.com and Momstrology.com. In this new parenting guide, they explore how astrological stars play a key role in understanding your child's behavior and personality.
We'll Always have Paris: A Mother/Daughter Memoir by Jennifer Coburn is a touching story about one woman's fear of dying and how she found the courage to live on. Losing her dad at young age caused Jennifer to second guess her own mortality. In an attempt to make up for lost time, she embarks on a memorable journey with her young daughter to Europe. Making memories is her main objective, but along the way she learns much more. This hilarious memoir best exemplifies the true joys and challenges of being a mother.
MORE MOTHER'S DAY INSPIRATION
PIN IT!
Save your favorite ideas to Pinterest. Be Sure to follow our Mother's Day board here.
Momtrends was not paid for this post. This post may contain affiliate links. By clicking and shopping, you help support Momtrends and allow us to keep reporting on trends.