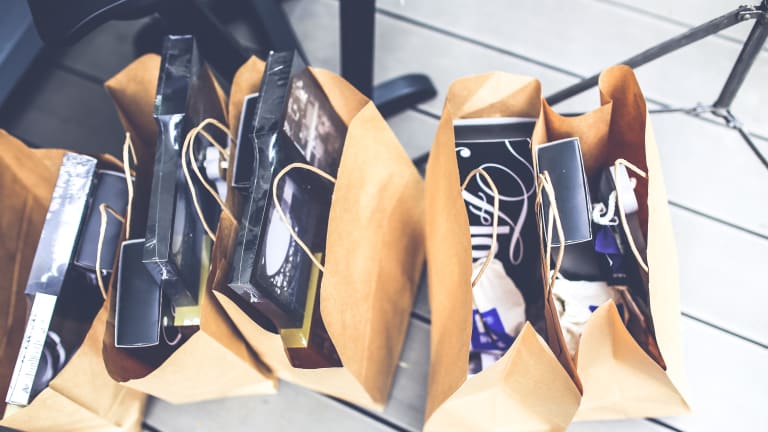 Back-to-School Shopping Tips
Expert style tips and trend ideas to make back-to-school shopping a breeze.
With back-to-school season kicking off soon, we are knee-deep in planning mode. To help us prep for this exciting (and busy) season, we are sharing some tips from Melissa Keswin, Director of Kids at GILT. Check out some of her tips and trend ideas to make back-to-school shopping a breeze.
Back-to-School Shopping Tips
You shop for it, they style it: We complain about what our kids want to wear every day, yet we buy it! Squash these daily dilemmas by picking out complementary mix and match basics so there's little chance of things going too Punky Brewster. Then they can dress themselves – minus the morning conflict -- which gives them confidence and a strong sense of self!
Buy multiples of go-to pieces: Make sure to stock up on those key pieces kids really need: Sneakers, jeans, and T-shirts, T-shirts, T-shirts! Spills are bound to happen (paint, food, glue), so buy several of their favorites so they're set for a while. I love brands like Ever After, Rowdy Sprout, and Joah Love, who all make comfy, affordable, and stylish tees.
Don't forget to layer: Make sure to get the essential hoodie or cardigan for easy layering. From chilly mornings at the bus stop to sweaty afternoon gym classes, they'll need something fuss-free to throw on and off throughout the day.
MORE BACK TO SCHOOL ORGANIZATION FROM MOMTRENDS
PIN IT!
Use Pinterest to save your favorite recipes. Be sure to follow our Back to School board for more tips.
Momtrends was not paid for this post.
For even more Momtrends, follow us on Facebook, Twitter, Pinterest and Instagram