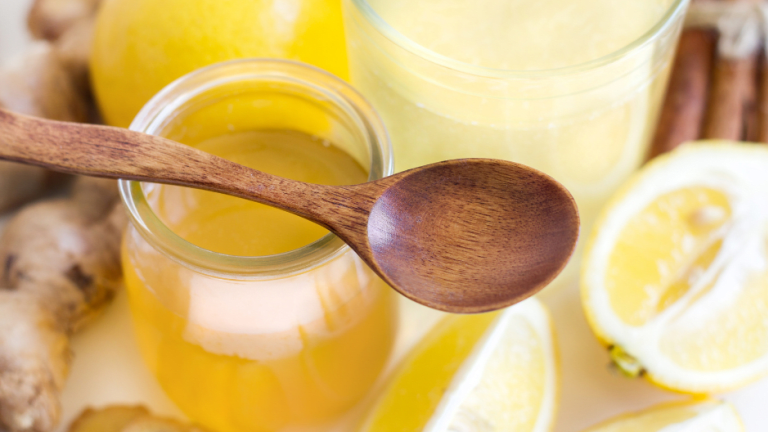 After Thanksgiving - The Overeater's Tonic Drink
Still stuffed from Thanksgiving? Here's what you need to be drinking in the days after your turkey coma - the Overeater's Tonic.
By now I'm guessing there's a good chance you are STILL stuffed from Thanksgiving. You've moved on from the main meal to straight leftovers the day after and more creative leftovers the next. 
Related: De-bloat after Thanksgiving
You know you should stop sneaking a forkful of that leftover stuffing or pumpkin pie but it is just...so...good. Here is your remedy:
Step 1: Go outside. Go for a walk. Hit the gym. Or challenge your kids/cousins/nieces to a game of football/basketball/tag.
Step 2: Make this tonic.
This is affectionately called the Overeater's Tonic, an aptly named beverage to enjoy in these days following Thanksgiving and before the December holiday parties have begun. The ingredients are fairly common (minus the whole tumeric but I've tried substituting in dried as well) so you're likely to have everything on hand to whip up a batch of this bad boy to share.
The Overeater's Tonic Drink Ingredients
3 sprigs mint
1 1½-inch piece turmeric, peeled, thinly sliced
1 1-inch piece ginger, peeled, thinly sliced
1 teaspoon fennel seeds or aniseed
pinch of cayenne pepper
3 tablespoons apple cider vinegar
2 tablespoons honey
1 tablespoon digestive or aromatic bitters
The Overeater's Tonic Drink Directions
Muddle mint sprigs, turmeric, ginger, fennel seeds, and cayenne in a 4-cup measuring glass until turmeric and ginger are broken up into bits.
Add vinegar, honey, bitters, and 3 cups cold water; stir to dissolve honey. Chill until very cold, at least 1 hour and up to 1 day. Strain. Makes about 3 cups.
I'm not going to say this tastes delicious, but it does taste healthy and like you're giving your body a break from the carb and sugar overload it has likely had over the last few days. So drink up - you need to get your body ready for December.
MORE FITNESS FROM MOMTRENDS
PIN IT!
Use Pinterest to save your favorite ideas from Momtrends. Be sure to follow our Fitness and health board here.
Momtrends was not paid for this post. Original recipe by Brad Leone,
photograph by Eva Kolenko