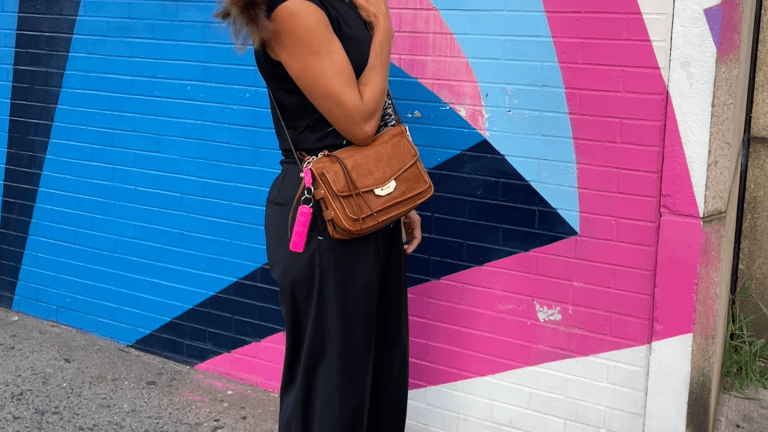 How to Pick the Best Personal Safety Devices
Pepper gels and personal alarms can help us feel confident and safe out in the world.
I am always up for an adventure. Sometimes it's out in nature and other times it's a trip to a new museum in New York City. As we adventure out into the world, it's important to feel confident and safe. That means planning wisely. I want to help you navigate how to pick the best personal safety devices that suit your next adventure.
Related: Essential running gear for safety
Smart Parenting for Personal Protection
It's not just my own safety I worry about. I've got two teenage girls that I am raising to be bold and ambitious. I always believe in leading by example and keeping a dialog going. This means we talk about threats and how we carry ourselves in the world.
I believe in leading by example, so my girls see me making smart decisions about how and when I travel. Even with the best planning, there are dangers out there and I want us all to be prepared. Pepper spray  and personal alarms can be useful deterrents and when used properly can help women and girls get to safety and avoid conflict and assault.
Personal Alarms
Personal alarms are small devices that make a LOT of noise. The idea is to become a less appealing target. When an alarm goes off, you'll undoubtedly attract attention. Alarms are easy to use, are small and cannot be used against you. 
The battery-operated SABRE alarm fits on your keyring or in a pocket. The alarm also has a LED light. I think these are a must for any woman's car or handbag.
I picked the Sabre personal alarm with led light and snap hook ($13.99) It features a piercingly loud 130dB alarm with a 1,200-foot (381-meter) range. (note: this is an Amazon Affiliate link)
How to use the alarm: Simply pull the chain from the device to sound the extremely loud siren. Pushing the pin back in stops the sound and allows you to reuse it again and again. It includes a bright LED light that helps you quickly find items in your purse or bag and locate door locks in the dark. The compact, minimalist design makes it easy to carry all the time and the snap hook keychain effortlessly attaches to keys, purses, bags, and backpacks so peace of mind is always within reach.
Note: State and local laws prohibit the shipment of this model to: AK,HI
Pepper Spray and Gels
Pepper sprays are the next level deterrent. Pepper sprays can incapacitate your attacker and allow you to get to safety. They require a bit of skill to master, but a yearly test/practice session will help you feel confident in your ability to quickly deploy your spray.
I picked the Sabre-Pepper Gel Quick Release Whistle Keychain ($14.99). The whistle can be heard up to 750-feet (229-meters), helping you call for help in an emergency. This pepper gel contains 25 bursts (5x the competition) for protection against multiple threats. Please be aware that this formula is NOT available in all states. (note: this is an Amazon Affiliate link).
This SABRE Pepper Gel features a super loud whistle to help deter an attacker and get the attention of those nearby. Simply separate the whistle from the keychain for quick access if needed. Pepper gel is safer with a long, 12-foot (4-meter) range to help protect you from a safe distance. Pepper gel is safe to use indoors as it does not atomize like traditional pepper sprays and is deployed in a powerful gel stream, virtually eliminating wind blowback. When I tested it, I found it easy to aim.
Note: State and local laws prohibit the shipment of this model to: AK,DC,HI,MA,NY
Picking the Right Pepper Spray
SABRE pepper sprays and gels are some of the best personal safety devices that you can carry. The products are made from natural ingredients. When used correctly, they deliver a concentrated burst of capsaicin, the chemical found in peppers that gives them their heat. They are incredibly effective at incapacitating a threat for up to several minutes, providing you with the time you need to get to safety and away from harm. 
How to Carry a Pepper Spray
SABRE pepper sprays and pepper gels are available with keyrings, belt clips, athletic armbands and holsters for convenience and easy access at a moment's notice. For runners and those who exercise outside, the armband is a great fit. For women who want to feel empowered on public transportation, or between a car and your destination, the belt clip or keyring design is ideal. I personally like the keyring as I find the quick release easy to master.
Once you pick your spray it's time to practice. This is so important. If you don't try the spray there is no way you will have the presence of mind to use it properly when needed. Order a practice spray and use it at least 1x a year to keep the muscle memory alive.
Momtrends Tip: hold pepper spray/gel trigger with your thumb for accuracy
Pepper sprays should be aimed at the eyes and sprayed confidently. This means you need to test your skills for accuracy and ease of use. You'll NEVER regret practicing to keep you and your girls safe.
Tips for Getting to Safety
Plan: Pick your routes wisely. Opt for high-traffics destinations that are well lit.
Find the Exits: If you have to venture into an area that doesn't feel safe, develop an action plan. 
Stay Alert: Have your senses ready. This means no headphones, not distractions. Have your hands free.
Carry Protection: If you have a personal alarm or pepper spray, practice how you will use them. And keep them handy when you venture into situations that make you feel uneasy.
Use Your Voice: If you are in a situation where you sense danger, be firm and direct. Do not worry about embarrassing yourself.  Issue bold, direct statements, like "NO!" "Move away from me!" or "Stop!" 
Pepper Sprays for College Students
Go to SabreRed.com and you'll get 20% off your order AND FREE access to SABRE's campus safety 101 here. Use code: 2022Campus20
Got a child at college? I know that can be an anxious and exciting time for parents. While you may not be with them physically to help your kids navigate their new settings. You CAN help them prepare to stay safe. Make safety preparations part of your back-to-school plan this year.
Layer up their safety - personal alarms are great for alerting others you need help, but may not help deter a threat. This is level 1 for a safety plan. Level 2 would offer the ability to deter threats.
Pepper get is an excellent deterrent, allowing you to keep distance between yourself and a threat and pepper gel reduces wind blowback meaning that it won't get on the user when deployed, and the SABRE 2-in-1 pepper gel with detachable safety whistle keychain also offers the ability to alert other you need help while providing the ability to defend yourself. Leveling up your safety plan further, the SABRE SMART pepper spray provides the ability to deter a potential threat AND alert your trusted contacts via the SABRE personal safety app. The app geo-tracks and shares your location with your selected contacts after the spray is deployed.
Why a Personal Safety Device?
I'm always teaching my girls to be aware of their surroundings. I want them to be bold and brave, but also smart. This means prepping for safety and avoiding areas that are deserted.
I can't promise that my family will never face danger out there in the world, sadly, violent attacks are unique and there is no one-size-fits-all approach that makes such events avoidable. What I can do is help inform and educate myself and my girls. I feel that when I arm myself with information and the right tools to go out into the world with confidence.
MORE HELP GETTING READY FOR COLLEGE
PIN IT!
Use Pinterest to save your favorite recipes. Be sure to follow our Moms' guide to college board for more tips.
This is not a sponsored post. I was so thrilled with the products I tested for an Instagram campaign, I wanted to share them with the community here.