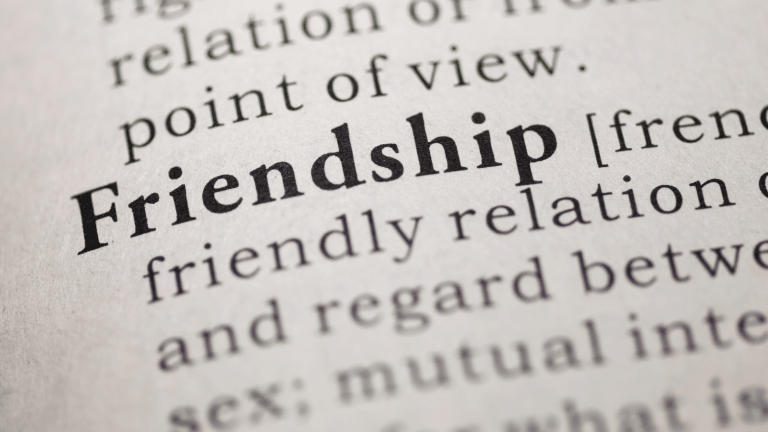 How to Talk to Your Kids About Bullying
Expert tips for starting conversations with kids about being a good friend.
Dr. Joe Taravella is father to "almost triplets,' children's book author, psychologist and Supervisor of Rusk's Pediatric Psychology Service at NYU-Langone Medical Center. We caught up with him recently to chat about bullying. Being that it's National Bullying Prevention Month, we though now would be the perfect time!
Related: Cyberbullying safety tips for teens and tweens
Q: Do you have some tips for starting a conversation about bullying with children?
A: Open communication with your children is critical, as children often do not admit to being victims of bullying. Create a "safe spot" in your home (i.e., room, sofa, bed) where children feel safe communicating their thoughts and feelings with you. The goal is not to find a solution to what's happening in their life, but simply have an open discussion with you without fear of being judged or punished. It is important to always make time to listen and reflect back what they are saying to you so they feel you understand them.
Start by having discussions with your child about potential situations that may arise at school and with their friends. A perfect time for this is while you have 1:1 time with your child. Share with them your back to school stories. Let them know it's ok to speak with you, and that their feelings are legitimate. Providing a comfortable forum to communicate at home will facilitate better communication with their teacher.
Q: How can we ensure that our children know what to do if they're being bullied or if they witness bullying?
A: Reports dictate that 160,000 children skip school daily because of bullying. Don't ignore the problem. Encourage your child to seek help from school. By being proactive and speaking with their teachers and other adults at school.
It is important to keep in mind that children who witness bullying (i.e., bystanders) are not left unscathed, and are prone to feelings of guilt. These children are also more likely to want to skip school, being tempted to engage in bullying to prevent themselves becoming bullied, and potentially increasing themselves toward abusing alcohol and drugs. Learn about your school's policy on bullying and encourage them and yourself to be a part of the positive change at school.
Q: What are your thoughts on cyber bullying?
A: 21% of teens have been victims of cyber bullying at least once in their life, and 88% of teens have witnessed maltreatment on social media sites. Statistics indicate that physical assaults have been replaced with cyber assaults, which include harassing, threatening, or humiliating peers online. Kids may feel inclined to hide problems from their parents, with the hope that they can deal with it on their own. Some warning signs from your child may include withdrawal from family and friends, suddenly stop using computers and phones, reluctance to attend school, anger and sadness, low self-esteem, poor/declining grades, trouble sleeping, social isolation, and suicidal thoughts.
If you notice any of these signs, it's time to get informed. Therefore, parents need to educate themselves on cyber bullying, and ways to address it and tackle it. Don't overreact with your child…just put your parenting cap on and responsibly deal with the problem. Listen to what your child is saying and praise them for speaking with you. Let your child know you're on their side...no matter what!
Q: Are there things we can do as parents that can help prevent cyber bullying?
A: Educate yourself and your children on appropriate electronic and social media usage. Get informed regarding the school's bullying/cyber bullying policy. Teach your children to ignore it, save it, and report it. Use privacy settings on your computer. Flag and report inappropriate posts online. Take a break from social media and enjoy your friends in person. Don't impersonate others online or sign up others online, or change someone else's profile. Children should never respond to a cyber bully – ignore them! If that doesn't work, then report them. And if your child is living in two households due to family circumstances, speak with your child's other parent to develop a plan. Ask your child if anyone has been mean to them online, and how they responded. Ask if they have been mean to anyone online and why?
Continue to work on your child's life skills by promoting self-esteem and confidence by engaging in activities and skills they enjoy. Teach restraint – to think before they act – foster social skills, teach good hygiene, how to cope with rejection and disappointment, to have respect for others and themselves, as well as empathy toward others. Teach assertiveness, not aggressiveness, and to stay involved in sports and activities, so they feel they are part of a team. Teach them what not to do…don't impersonate others online or sign up others for online stuff, or change some else's online profile. Steer away from gossip, and to not be a bystander…they can report bullying to school administrators, offer support to the victim, and feel proud they are doing right by others. Have your child become a part of or start up an anti-bullying program at school.
WANT MORE FROM MOMTRENDS?
PIN IT!
Use Pinterest to save your favorite articles. Be sure to follow our Parenting board here.