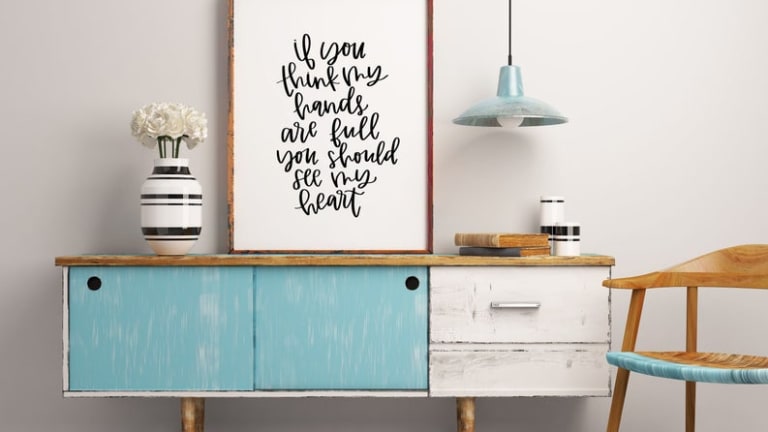 Our Favorite Motherhood Quotes
In honor of Mother's Day and moms everywhere we have rounded up a few of our favorite motherhood quotes! There's sure to be one for every mom!
Need some everyday inspiration for your momming? We've rounded up some of our favorite motherhood quotes. Some will make you laugh, some will make you sigh. Just know that you're not in this alone. 
Related: Our favorite quotes for International Womens' Day
Our Favorite Motherhood Quotes
Order yourself up a bit of inspiration from Etsy. On the hardest days, when you really have to lean in, it helps to have a few choice words.
Our Favorite Motherhood Quotes
As we head into Mother's Day weekend, we thought it would be fun to survey our team here at Momtrends and ask them what their favorite quotes about motherhood are. We have a diverse group of women here at the office and we're all at different stages of the motherhood journey...Some haven't had kids quite yet, some have wee babes and some are in tween land, so it was really interesting to hear what resonated with each person.
We decided to share a few of them with you today...Hopefully you'll find something that resonates with you whether you've just had your first baby, are in the toddler trenches or perhaps are even navigating the teenager waters! We're celebrating you today mamas...We're all in this thing together and we hope that you can turn to these sentiments when you need a moment of strength. We know it may not always feel like it, but you're doing a great job. Remember that!
Your Time to Share
So, what are your favorite words of wisdom about motherhood? Inquiring minds want to know! Share your favorite quote in a comment or tweet us @momtrends a good quote is often just what we need to kickstart the week of smile after a long day of potty training.
Here at Momtrends, we believe in the power of words. Motherhood is easier if we share the joys and burdens together. That's why we started and that's why we keep going. Now more than ever, social media distracts us from our core mission. At times we look for numbers and analytics as our affirmations. Good quotes and good comments remind our team that we're on the right path towards serving our community.
For all the mompreneurs out there. MOM BOSS might be just the book you need to launch! http://amzn.to/2aZGXzv
MORE MOTHER'S DAY INSPIRATION
PIN IT!
Save your favorite ideas to Pinterest. Be Sure to follow our Mother's Day board here.
Disclosure: We were not paid for this post.