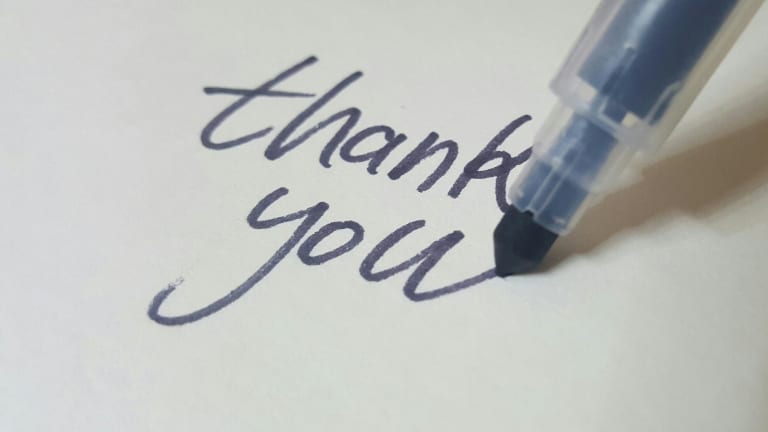 Mother's Day Manners Advice from an Expert
Not just for Mother's Day, we also think some of these Mother's Day Manners ideas should be considered year-round.
Mother's Day is fast approaching, and we can all use some tips in good manners, both for mothers, as well as for family members. Children's and Family Manners Expert Elise McVeigh, recently shared some interesting tips and advice with Momtrends on how to treat moms, as well as how to behave on this very special day. Not just for Mother's Day, we also think some of these Mother's Day Manners ideas should be considered year-round. Here is what Elise suggests:
Related: My motherhood mantra
Get A Parent's Guide to Manners for Kids: Lessons, Games, and Activities for Home, School, and Beyond on Amazon
Advice for Mother's 
The art of receiving a gift: If your little one has made you an ashtray from the kiln at school, or you have received a gift and you have absolutely no use for it...you still need to accept that gift with open arms. No matter what you receive for a present, be incredibly gracious and say thank you to anyone.
How to deal with which mother to have breakfast, lunch or dinner with on Mother's Day, all the same day? The key to a successful Mother's Day is making every female in your family, who is a mom, feel like it is her special day. This can be tough when there are multiple generations of moms in your family. See if you can spend the day with your mom and/or grandmothers on the day or the weekend before Mother's Day. You can give flowers, gifts or take them out to lunch or dinner the day you see them, or then call them on the actual day. Or invite all the moms in your life for breakfast or lunch or dinner. Give any cards and gifts after you eat, and then you can have the day to yourself to spend the day however you want to spend it.
Manners Tips for Families
The perfect gift for mom: Trying to make a full day of fun and pampering for your wife or mom? Ask the mom in your life exactly she wants to do. It could be a day to herself, breakfast in bed, a day of shopping or a day at the spa? What sounds fun to you or the children may not be what Mom really likes. Surprises can be great, but asking every mother in your family what is truly important to her will turn out to be the best Mother's Day yet.
Children and restaurants: Many parents like the idea of sitting down at the dinner table with their children as often as possible. They know it will lay a good foundation for teaching their children good manners. Unfortunately, when families go out to dinner, children need to be on their best behavior and those manners sometimes go out the window.
Technology: Handing your cell phone or tablet to a two-year-old at a restaurant is a quick fix for some peace and quiet so you can finally have an adult conversation with your spouse. But the long term effect can be negative when it comes to his/her table manners when out, or at home. Instead of handing your child something with a screen at a restaurant, try to focus on him and talk to him. If there is more than one child involved, encourage the children to nicely communicate with each other. Technology should not be allowed at the table, period.
Fighting with siblings: Some children cannot seem to get along at the dinner table. If this is a problem in your family, take back control of the family dynamics at the table. Make the conversation very structured and controlled by asking each person to share his favorite part of the day, or the highs and lows of his day. If the child speaks a negative comment, give him a warning and the second time, a consequence.
Do not like the food served: It is hard to get a child to focus on eating when it does not like what it on his plate. Ask the childthe eat a small portion of what is one their plate - without making a face. If you tell a child he/she does not have to try that asparagus or broccoli, you are setting a bad precedent that could haunt you next time you are out to dinner, or at a friend or relative's house.
Get Elise's book on Amazon here.
MORE MOTHER'S DAY INSPIRATION
PIN IT!
Save your favorite ideas to Pinterest. Be Sure to follow our Mother's Day board here.
This is not a sponsored post. All opinions are our own.