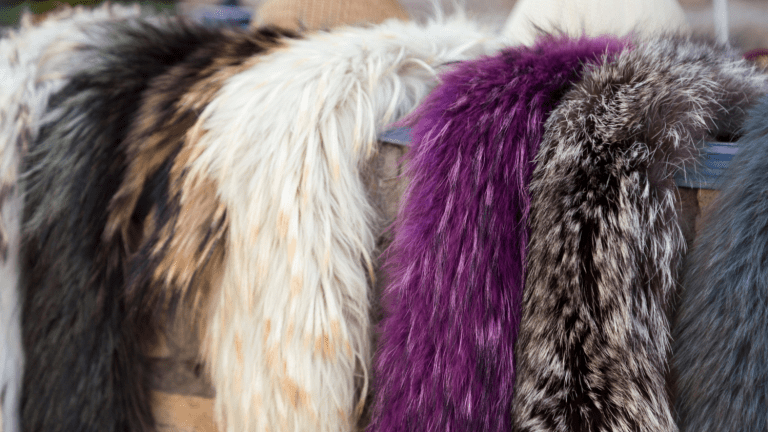 Understated Ways to Style Fur Accessories
Take on this trend with subtly for a timeless fall look.
I love all the faux fur that has popped up in fashion. It allows me to feel warm and cozy without an ethical dilemma. We're going to make it easy to wear and enjoy this trend. The weather here in NYC has turned chilly and it's a perfect time to add a few layers. 
Related: How to shop your closet to create outfits
For our this look I started at Zappos.com. Did you know Zappos has fab fashions? This DKNY sweater vest with faux fur is a steal at $69.
For this look I raided my closet. I paired it with a white tee, old Ralph Lauren belt, jeans and RL boots. So basically the fresh fall look only cost $69! The vest came with a knit sweater belt, but I like the trim look of a wider belt with fur. If I didn't have such a large boot collection already, I'd be eying this pair from Frye to complete the look.
Understated Ways to Style Fur Accessories
Now let's talk about how you are going to wear fur this fall. Let's go over the rules:
1. Don't go overboard. Pick an item and call it a day. Scarf, sweater, hat, or vest. Unless you have your own reality show, a little fur goes a long way.
2. Be a friend to faux. We believe in being as PETA-friendly as possible.
3. Keep the rest of the look neutral. Gray, camel, black--these are all great colors to pair with your furry outfit.
4. Proportion matters. Fur is going to add some bulk to your frame. Keep the rest of your outfit sleek. Petite women especially need to be wary of being looked like a bear swallowed them.
5. Accessories should be minimal. Earrings are fine, but a chunky necklace would be overkill.
MORE FASHION TIPS FOR MOMS
PIN IT!
Use Pinterest to save your favorite fashion posts. Be sure to follow our Fall Fashion Trends Pinterest board here.