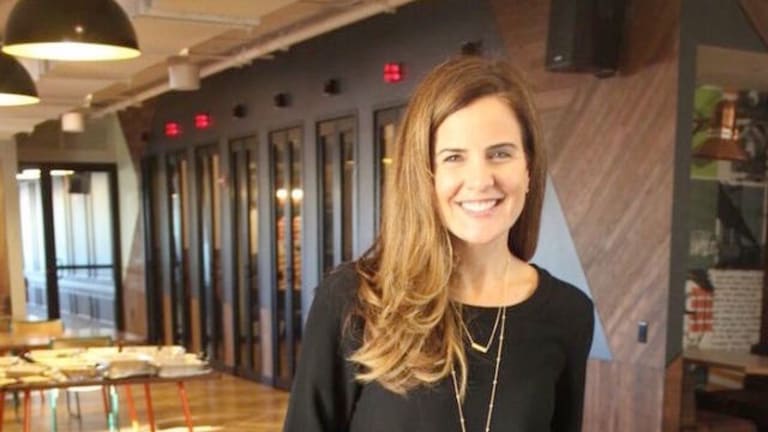 Fashion Challenge: Would You Wear a Jumpsuit?
Are you up for a fashion challenge? If you ask me, I say, "Yes," I would wear a jumpsuit in winter. Here's why: It's so darn easy to accessorize.
Related: Stay in and still look cute summer fashion
The Jumpsuit Fashion Challenge
I picked up this Sloan jumpsuit on sale at Madewell at the beginning of January (right now it's only $39.99). It's a go-to piece if you want to look "dressed" but also trendy and modern. This can be paired with heels or flats (wouldn't it be cute with a leopard print!) and you can definitely add a colored shoe too.
I wore an old pair of gold loafers (the exact pair is on Bluefly if you want to check them out). I was going for a menswear feel. The loafers are quite comfy and the stacked heel means I have a bit of height and can walk in them all day.
Since I liked the shape of this jumpsuit (at least from the front, it's a little baggy in the seat), I wanted to keep my jewelry modern, but understated. I picked this layered necklace from Madewell. It's two pendant necklaces that work together. Are you tired of big necklaces too? I'm loving all the long feminine pieces. I think they make shapes longer and leaner--and isn't that what most of us are looking for?
Since I'm trying to tone down the big jewelry this season, this ring is just right. Here I am playing a little Connect Four at the lounge of our new office space in DUMBO. We Work is a shared office space concept.
We've been pretty psyched to have the new space. While our 4-person office is TINY, we do get to share in these community spaces. It makes it fun to host friends and to step away from my desk and grab a tea and a comfy sofa in a space that feels social.
MORE FASHION FUN FOR MOMS
PIN IT!
Use Pinterest to save your favorite fashion posts. Be sure to follow our Mom Fashion Pinterest board here.
This is not a sponsored post. This post may contain affiliate links. By clicking and shopping, you help support Momtrends and allow us to keep reporting on trend.