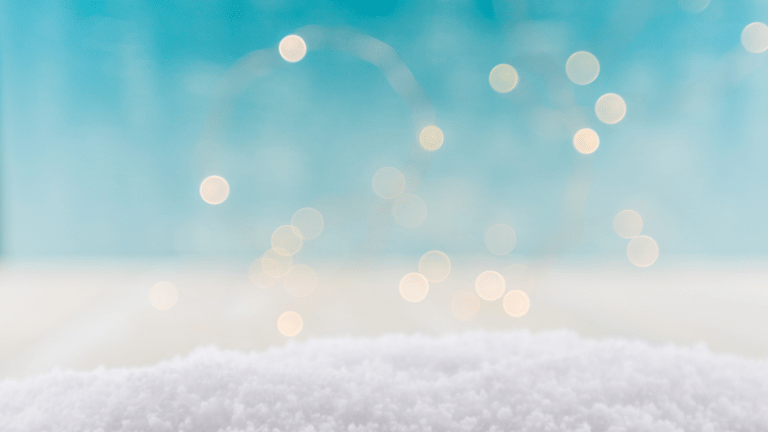 Vancouver Games Opening Ceremonies
The three-hour extravaganza was everything it aspired to be and a great way to kick off the Winter Games.
My heartbeat may finally be back to normal after the spectacular opening of the Vancouver Games last night. You'll have to forgive my hyperbole, but this was a chance of a lifetime--gathering with the world to celebrate the best in us. As the athletes poured in country by country, the stands came alive. From the music to the speeches to the effects, the evening was dazzling.

Related: DIY Winter Olympics bobsled craft
Vancouver Games Opening Ceremonies
Supposedly the Canadian team worked with a 20 million dollar budget (a meager sum compared to what Japan spent a few years ago), so the Canadians focused on star power, creativity and ENERGY. We were all shrouded in white capes to meet the vision of Artistic Director David Atkins and given lights to shine from the stands. Whew! I was exhausted cheering for one awesome act after another (good thing the folks at P&G gave me Secret Clinical Strength at the P&G; Beauty and Grooming Lounge!). I can only imagine the adrenaline of the performers.
Highlights of the Vancouver Olympic Experience
Virtual whales swimming across the stadium floor--total suspension of disbelief!
The rousing reception for the Georgian team as they made their way into the stadium.
Insanely fantastic tap and fiddle routine by relatively unknown talent found in Canada.
The not so surprising surprise final torch carrier--Wayne Gretsky--getting a huge welcome.
Red outfitted skiers dangling in midair performing ariel tricks.

Need proof that the world was gathered for this event? I was seated next to a man from Pakistan (his team marched with five members and he went nuts with his flag--I helped hold it for him!) and on my other side was a mother and son from Italy. The only thing that was missing? Celine Dion! I really wanted her to be there. Believe me I adore Bryan Adams, Nelly Furtado, KD Lang (she was chill-inducing with her rendition of Leonard Cohen's Hallelujah!), but I really wanted Celine to belt something out as Wayne lit the final torch. But there is probably a reason I was not named artistic director.
The three-hour extravaganza was everything it aspired to be: respectful to the athletes (especially the fallen Georgian luge racer) while also serving to inspire and entertain. Bravo Canada! Let the games begin.
MORE FROM THE 2010 VANCOUVER OLYMPICS
PIN IT!
Want more ideas on how to have fun with the kids during the games? Be sure to follow our Olympic Fever board here.
P&G did not pay for this post. Momtrends has been given the opportunity to experience the Vancouver Games thanks to P&G, but they do not control any editorial content.