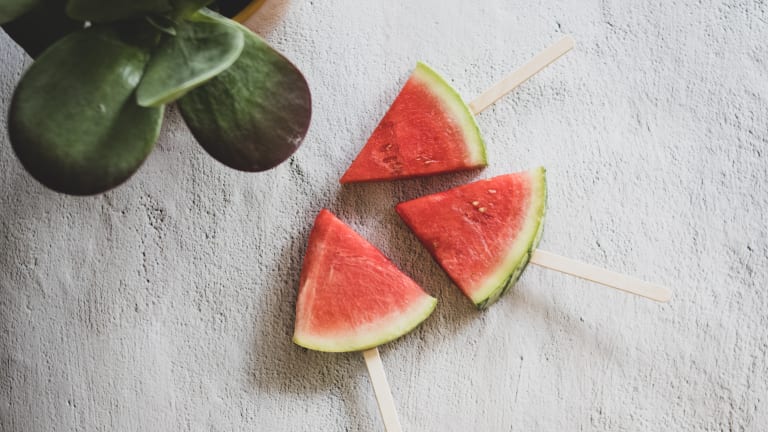 Three Must Try Watermelon Cocktails
We rounded up three of what we consider must try watermelon cocktails for your summer enjoyment! They're easy, tasty and very refreshing!
If there is a quintessential summer fruit, I would have to say that it's watermelon. There is something about biting into a juicy piece of watermelon that just screams summertime to me. And while watermelon is perfectly delicious all on its own, my favorite way to enjoy it is in cocktail form! I bet I'm not alone right? Wouldn't you like to sit down with a refreshing watermelon drink tonight? I knew you would, so I rounded up three must try watermelon cocktails!
Related: 6 must try watermelon recipes
Frozen Watermelon Cocktail
I'll try anything that's frozen in the summer and that goes double if it's watermelon. Our frozen watermelon cocktail is just what you need on a hot summer day. And, as is the case with all of our cocktail recipes, it's super easy to make! I mean it only has two ingredients in it. It doesn't get much easier than that! Head here for the Frozen Watermelon Cocktail.
Watermelon Whiskey Cocktail
And in keeping with the easy theme, Sunny Sweet Days came up with a super simple, yet tasty looking, watermelon cocktail that packs a bit of a punch. This is the kind of drink that would surely be a hit with your friends at your next backyard summer party! Watermelon cocktails area always a hit at parties I've found. Head here for the Watermelon Whiskey Cocktail.
Cucumber Watermelon Margarita
Because I'm a margarita fan through and through, I had to include this Cucumber Watermelon Margarita from Take Time for Style. This is the epitome of a light, refreshing cocktail. It's a drink we'll turn to again and again...It's that good! Head here to make the Cucumber Watermelon Margarita
So, are you ready to play mixologist and whip up some of your own watermelon cocktails? Cheers!
MORE COCKTAILS AND ENTERTAINING IDEAS FROM MOMTRENDS
Love this recipe? Please share! You are guaranteed to love these summer cocktails too:
PIN IT!
Use Pinterest to save your favorite cocktail ideas. Be sure to follow our Drinks board here.
Disclosure: We were not paid for this post.
For even more Momtrends, follow us on Facebook, Twitter,Pinterest and Instagram.