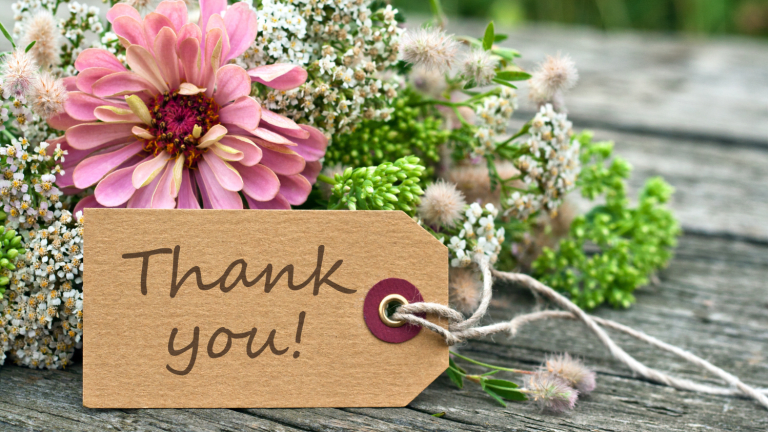 Get Your Kids to Send Thank You Notes
Here are some helpful tips for your family from the etiquette experts.
I try to set a good example for the girls. I'm stepping up my Thank You With Style. In fact, I just finished up "helping"my 4-year-old daughter send her notes off to all the friends who attended her party. The etiquette of crafting the perfect Thank You note can be taught at an early age to help teach gratitude. Teaching children this skill will not only help to make this a habit as they grow up, but is also a wonderful activity to share together and a great opportunity to aid their writing skills. 
Related: Ways to spruce up your envelopes and letters
Get Your Kids to Send Thank You Notes
Here are some helpful tips from the etiquette experts at Crane & Co., the legendary stationery company which has made connecting, celebrating and expressing possible for over two centuries, on how to craft the perfect Thank You Note.
Discuss with children why a thank you note is important. While writing a note may seem to be an arduous task for the younger generation, they will appreciate this experience as they get older.
Make it fun/ Say it with style. Help your child pick out stationery or note cards that most reflect their personality. Choosing stationery with their favorite animal, color or theme will help your child become more involved in the experience. As they get older their Thank You Notes will continue to reflect their aesthetic whether it's classic, romantic, minimalist.
Be gracious in a timely manner. Thank You Notes should be sent out as soon as possible after a gift is received. One to two weeks is the sweet spot, as your child's note should be a thoughtful gesture, not a reminder for what was given.
Give credit where credit is due. Make sure your child addresses the Thank You Note to the person or persons who gave them the gift. If the gift was signed from your friend and her husband, the note should address both individuals (even if you know she did all the work). Everyone likes to feel appreciated, after all.
Name drop. Mention the gift your child received by name. It may seem like a small detail, but in an era of generic, automated emails, it's nice to receive something that is personalized just for you.

Top Thank You Notes for Kids
Doesn't it all start with great paper? We think so. To help you stock up on note cards, here's a list with some ideas.
More Etiquette Features from Momtrends
Get your kids to set the table--a helpful guide
Teaching kids gratitude--easy ideas for everyone.
PIN IT!
Use Pinterest to save your favorite Momtrends articles. Be sure to follow our Mom Tips and Wisdom board here.
Momtrends was not paid for this post. We did get samples.