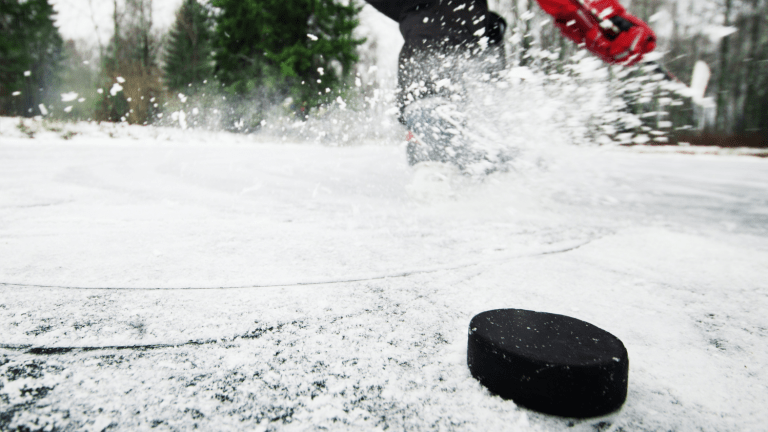 Team USA Hockey Moms
Meet the hockey moms behind the Team USA athletes of the Winter Olympics.
I didn't grow up with hockey. The fast-paced sport is still a mystery to me, but I sure see the allure for kids. I spent hours talking to the moms behind Team USA at the P&G; Family Home as part of the ThankYouMom.com campaign. One of the most influential things I'll take from my Vancouver Olympic Winter Games experience is the special grit and dedication of the hockey mom.
Related: Olympic fitness tips for your family
Team USA Hockey Moms

While in Vancouver, I spoke with Judy Engstrom, mom of Molly #9 for Team USA's Women's Hockey. Judy hails from a town of 900. I found her camped out in the P&G; Internet Cafe updating friends back in Wisconsin. Judy told me that Molly aspired to be an Olympic athlete when she was in 7th grade. Like many of the moms I spoke with Judy regaled me of the miles and miles she put in to see all of Molly's games.
Maura Bellamy (mom to Kacey Bellamy), Miriam Chu (mom to Julie Chu) and Nancy Stack (mom to Kelli Stack) all had lunch with me at the P&G; Family Home to share their stories. Wow, was there a lot of pride at that table.
Thanks to P&G; these hockey moms were given a travel stipend from the ThankYouMom.com program to see their daughters skate in the Olympics (they have flown in and housed many of the athletes' families when financial restraints interfered). "I would have gone into debt," said Maura Bellamy when I asked her how she would have made it to the games without P&G.;
When I asked what it meant to be in Vancouver --there was a collective burst of tears--mine included!
Nancy said, "It was a wonderful surprise, I work two jobs and this is huge. I can take a deep breath and just enjoy." Miriam told me that the P&G; Family home is like no other and everyone was effusive with the praise of this program.
Bonding Over Sports
The moms bantered about junior leagues and college applications. What a support mechanism they've created! The stories were all unique, but had a similar thread--each knew they had a little girl with a gift. And these women sacrificed to nurture the gift. Each of the Team USA ladies played on a youth league with boys. Rather than being novelty these girls had to skate twice as hard to prove themselves. As Miriam told me, "Julie said she wanted to earn her spot on the team." Universally these moms all talked about long road trips and supporting daughters as they played with and against boys. There wasn't an ounce of bitterness--they were simply moms trying to make their children happy.
Sacrifices were made to be sure (some of the leagues the girls played on cost upwards of $4500 per season), but these moms seemed so thrilled to be giving their kids a shot to pursue a dream. For them P&G's efforts via the ThankYouMom.com campaign are huge. These are normal moms--there's no major sponsor funding the sport--parents who work hard and have to break budgets wide open to attend international events.
Finally, I asked these moms for advice. I've got two little girls and I'd love to get them involved in sports. Maybe not the Olympic Winter Games, but still I asked about the magic touch. Nancy said it best. She deferred the praise and said, "We brought them to the rink. We told them they were awesome...they did the work."
MORE OLYMPICS FUN FROM MOMTRENDS
PIN IT!
Want more ideas on how to have fun with the kids during the games? Be sure to follow our Olympic Fever board here.
P&G; did not pay for this post. Momtrends has been given the opportunity to experience the Vancouver Games thanks to P&G;, but they do not control any editorial content.