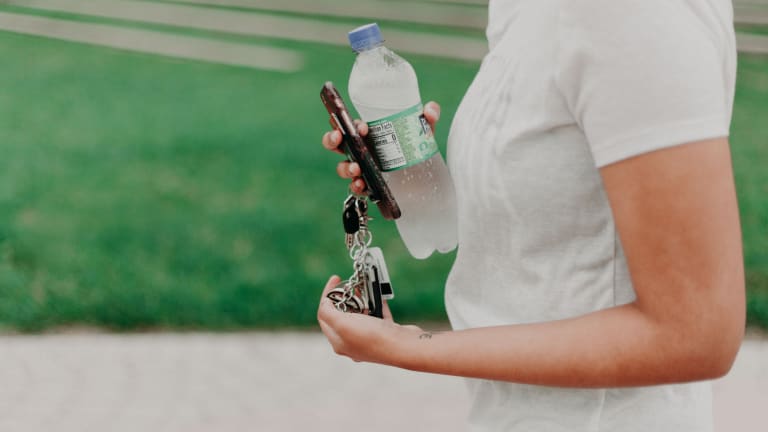 Stay Hydrated this Summer
When temperatures rise, you need to stay hydrated. We've got four tips for drinking more water this summer.
I've been stepping up my summer workouts and as a family we've been heading out on longer hikes and spending more time outdoors. All this activity can lead to dehydration. Since our body is about 70% water its important to stay balanced. Potentially problematic (especially for kids), I went to some experts for tips on staying healthy and hydrated this summer as you start your travels.
Four Tips for Drinking More Water This Summer
We've come up with tips for staying hydrated in the summer sun.
Drink first, exercise later. Staying hydrated before you hit the gym, the field or the pavement is just as important as staying hydrated while you're exercising. Drinking prior to vigorous activity will help keep your heart rate and body temperature low and give your energy a boost. Once you feel thirsty, you're already dehydrated. Same goes for kids--give them water before soccer or tennis practice.
Cut out the sugar. Replace sugary sports drinks and caffeinated favorites with water. Caffeine acts as a diuretic and causes the body to lose water. With adult body weight comprised of up to 70% water, it is the single most vital component of the daily diet. Water assists with digestion and balances metabolism without the added sugar or calories! Childhood obesity is out of hand--skip the extra calories.
Indulge frequently. It's recommended that adults drink between 6 and 8 glasses of water every day. Drinking plenty of water assists in flushing out toxins and bacteria in the body that can cause disease, as well as helps the immune system. I give my girls their own re-usable water bottles on every hike.
Take a big gulp. Gulping fluids during exercise empties them from your body quicker than sipping them, reducing cramps and hydrating muscles faster.
Momtrends bonus tip: Freeze a few berries (blueberries, strawberries, etc) and use them as ice cubes--makes for fun flavored water!
MORE SELF CARE FROM MOMTRENDS
PIN IT!
Use Pinterest to save your favorite ideas from Momtrends. Be sure to follow our Fitness and health board here.
Momtrends was not paid for this post.