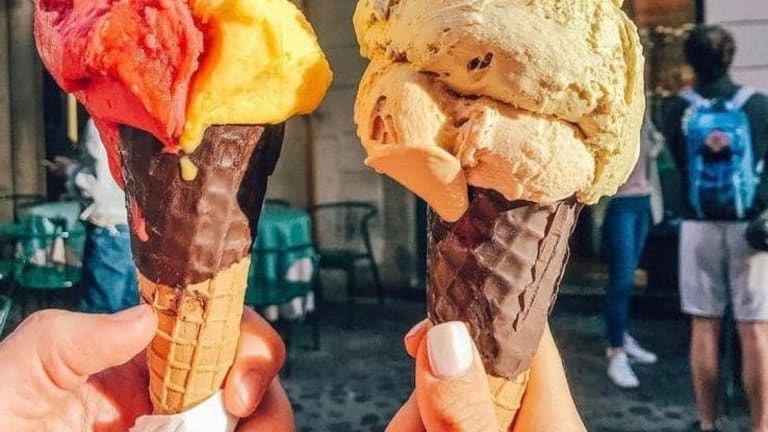 What to See In Rome with Kids
Things to do and see in Rome, Italy to keep your kids entertained while also giving them a bit of culture.
Rome is an amazing place to take kids. A trip here brings ancient history to life. Plus, Italian food is incredibly kid-friendly. I've gathered ideas on what to do and see in Rome with your kids.
Related: Hotel 47 Rome review
The Colosseum and Roman Forum are of course going to be high on the list. It's impressive. The Colosseum is the largest ampitheatre in Rome and the world. Picturing gladiators and lions battling it out in front of Caesar and 75,000 blood-thirsty fans is pretty cool stuff for kids. We skipped the group tour and opted for headsets.  The Colosseum and Forum are just a 10-minute walk from Hotel 47. 
Rome Cat Sanctuary
Speaking of Caesar, here's the spot where he was murdered, its call the Torre Argentina. Inside the ruins is a small cat shelter that it open to tourists. Since our girls love animals, this was a natural. Yes, it smells of cat urine, but there are also 30+ kittens scampering about.
Trevi Fountain and the Myth
Also touristy (well, you gotta see most of this stuff once!) is the Fountain of Trevi. You won't want to skip the experience of tossing a coin in the fountain.  The fountain was designed by Italian architect Nicola Salvi, it is the largest Baroque fountain in the city and one of the most famous fountains in the world. Make a wish! Piazza di Trevi, 00187 Roma RM, Italy
The myth came from an old movie. Here's how it goes.
If you throw one coin: you will return to Rome.
If you throw two coins: you will fall in love with an attractive Italian.
If you throw three coins: you will marry the person that you met.
The myth also says, you should throw the coin with your right hand over your left shoulder. Fun Fact: Approximately a million euros worth of coins are taken from the fountain each year (the money is collected and given to charities).
Keep your eyes peeled for the other fountains in Rome. The piazza's are everywhere. We made a new family travel plan. Before we started the day, we gave the girls five "sit downs" each. They get to stop our touristic progress 5x a day for a rest. All they have to do is say "requesting sit down" and we find a shady spot for a ten-minute break. This little incentive plan seems to work.
Fun Souvenirs
These parasols made the girls happy, and helped to shield them from the strong sun. A win/win purchase.
What else worked? Souvenirs. We spend 15 Euro on name and-woven name bracelets and parasols. No. They aren't priceless, but they sure made the day a lot more fun.
And let's not forget our strategic Back to School shopping trip to Superga (near the Fountain of Trevi)--three pairs scored for the girls. Sadly no time for me to pick up a pair.
In Search of Gelato
Where to eat? Well, according to my family gelato is a major food group. Our favorite spot is Giolitti in Rome (Via Uffici del Vicario, 40 Roma ).
Dinner at a wine bar and restaurant with an amazing cheese selection. Not specifically geared towards kids, the hotel has a casual ambiance and plenty of handmade pasta. It's a good pick for sophisticated kids ages 5 and up.
MORE TRAVEL TRENDS TO CONSIDER
PIN IT!
Use Pinterest to start your bucket list travel ideas. Be sure to follow our Travel with Kids board here.
Momtrends was not paid for this post.