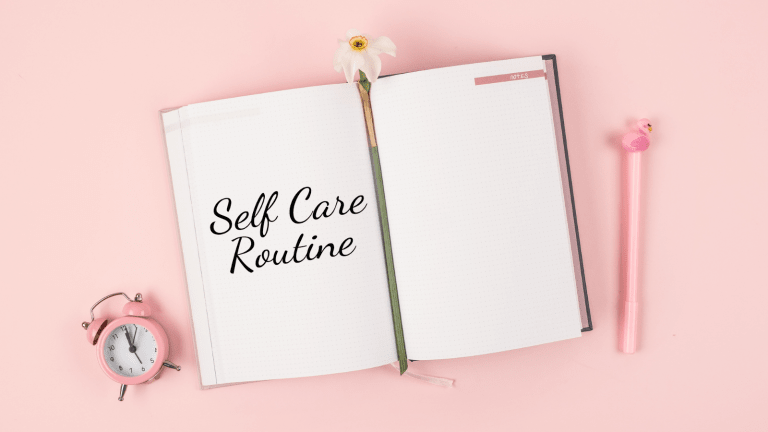 How to Reclaim Your Me-Time
Reclaim your me-time, Mama! Plan a DIY spa morning with Musely Masks and enjoy other me-time activities now that the kiddos are back in school.
My son just finished his third full day of Kindergarten--so far, he's loving it... and you know what? Mama is too! For the first time in five years, he's out of the house from 8:30 till 2:30, and that gives me a giant chunk of time to crack down on my to-do list, knock out some work, clean the house, and enjoy a little bit of mommy me-time. Hoorah! Here are a few ideas on how to reclaim your me-time.
Related: Simple ways to engage in self-care this month
Of course, I still have Little Lady home with me, but she starts preschool next week, and then I'm going to have even more solo time. I car barely contain myself.
If you're like me and the concept of "me time" has been missing in your life for the last few years, allow me to reintroduce you. You're going to looooove each other... Here are a few ideas to help get yourselves acquainted.
Primp Yourself: DIY Spa and Beauty Session
My skincare routine is in a serious rut. Maybe it's the lack of sleep (hashtag mom-life), maybe it's the change of season, or maybe it's the fact that I've officially hit my mid-thirties. Whatever the reason, it seems that my usual cleanser and moisturizer alone aren't cutting it. While a nice spa facial would do my complexion some good, it's not always feasible or affordable. That's why I've been experimenting with some at-home spa alternatives.
My favorite find so far? These super indulgent hydrogel masks from Musely. The masks are specially designed to slowly and evenly deliver nutrient-rich botanical extracts to smooth fine lines and brighten the complexion over the span of 8 hours. That's right, EIGHT hours.
Using only clean ingredients, like sea buckthorn seed extract, prickly pear seed oil, cucumber fruit extract, green tea extract, pomegranate and starflower, they restore a youthful glow to skin. Better yet, they are available in a variety of shapes and sizes to treat the most common areas of concern for women—face, forehead, under eyes and neck.
This full set is $48—so it definitely won't be a daily indulgence for me, but the supple results are certainly worth a weekly or monthly splurge.
Note: For maximum results, the Musely mask products can be kept on OVERNIGHT. I, personally, can't sleep with these on, but I can commit to an hour or two while I'm home alone relaxing—and I definitely still see the benefits.
Educate Yourself: Pick Up a Book
I was an avid reader before I had kids. Chick-lit, suspense novels, biographies—you name it, I'd happily devour it in a few short sittings. But once I had my babies, I was no longer able to read for hours on end. For one reason or another, getting sucked into a book no longer was an option. I'd pick it up, and put it down minutes or sometimes even seconds later to go burp or feed or tend to a crying baby. Somewhere and somehow, I lost my attention span and stopped reading with infants and toddlers at home.
Meanwhile, here I am trying to encourage my kids to be avid readers, and my passion for literature has waned... Well, no more! It's time to rekindle that love affair with the written word. And all I need to re-spark the romance is a library card. Join me, moms. We can have a virtual book club!
Challenge Yourself: Take a Fitness Class
No more excuses, Mama! The kids are out of the house, and that means you can finally get back to the gym. (At least, this is what I'm telling myself!) Find your fitness niche and commit to making it a habit. Spinning, boxing, stretching... It doesn't need to be a daily occurrence. My goal: go to a yoga class one a week after drop-off!
Find Yourself: Embrace a New Hobby
We're so focused on filling out our children's calendars with activities, sports, classes, and extra-curriculars that we often forget to make time for our own likes. Or maybe after years of putting your personal priorities on the back burner you've lost sight of what you enjoy outside of your kids. Explore your independent passions and experiment with new hobbies and pastimes—get this—FOR YOURSELF. Finally buy those acrylic paints you've been eyeing, take up needlework, try new recipes for homemade dinners (everyone will benefit), or start a social group with some other community moms. You never know what you might like or who you might meed. (Mom tribe!)
Treat Yourself: Nextflix and Chill... for Real!
Reverse dress (that means, put your pajamas BACK on), make a cup of tea, and plan a few consecutive hours of blissful nothingness. Seriously, feet up, dishes ignored, and laundry neglected. Every once in a while (or, you know, weekly), you deserve to Netflix and chill. Literally. You may have forgotten that programs exist outside of Disney Junior, but they do. Binge watch Game of Thrones (you're only a few seasons behind) guilt free. You deserve this me-time, Mama... Now reclaim it!
P.S. We, of course, know that a lot of moms out there work outside the home, and that the school day doesn't necessarily quality as me-time. We encourage all moms to find #metime—whatever that means for you and your situation! Hire a sitter once a week, take a nap with Baby, or put the kids in your gym's daycare for an hour... Let's reclaim the me time!
More Self-Care Inspiration from Momtrends
PIN IT!
Be sure to follow our Mom Tips and Wisdom board on Pinterest.
This is not a sponsored post.