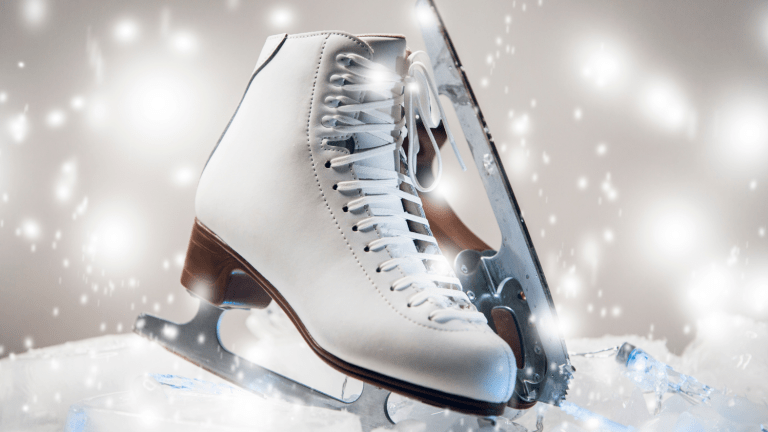 Olympic Figure Skater Rachael Flatt
The rock-solid skater known for her consistent and athletic jumps had the support of a very dedicated mom Jodi Flatt.
"The Rock'" otherwise known as Rachael Flatt didn't get to the Olympics on her own. The rock-solid skater known for her consistent and athletic jumps had the support of a very dedicated set of parents, notably her mom Jodi Flatt. As part of the ThankYouMom.com campaign, I got to meet Rachael and Jodi in Vancouver, Canada.
Related: Sarah Schleper Olympian and full-time mom

Jodi and I had a few chances to chat at the P&G; Family home. The Flatt family was using the house as a home base as they prepared for Rachael's upcoming event. Over lunch one day, I sat down with Jodi and talked about being the mom of a champion.
Work brought the Flatts from San Diego to Boulder, CO when Rachel was 8. For a while Jodi would drive Rachael to Colorado Springs on weekends to train (apparently, all the elite coaches were in Colorado Springs). Instincts told Jodi that Rachael not only had a rare gift, but that her daughter also had a strong desire to take her skating to the next level.
So Jodi made a tough choice. She moved to Colorado Springs with Rachael and her husband worked in a different city. Theses are the things you do when you want to make your children's dreams come true. "You want to open doors and see if they will go through them,'" said Jodi when I asked about the sacrifices she has made.
And it's not just time that is required in this sport. It is very, very expensive. "It can spiral out of control," said Jodi when I asked about the costs. Costumes can run from $2000 to $4000. Then there is the coaching, the travel. It's a huge drain and the skating federation doesn't cover everything even for elite athletes.
With the short program airing tonight, this is a perfect time to talk about nerves. I asked Jodi if she still gets nervous when Rachael competes. Jodi says she didn't-except for maybe during the triple flip, triple toe combo. For the most part, Jodi told me when she watches Rachael she gets extremely excited.
But here's the thing I found most fascinating about our chat, Jodi seems most anxious about where Rachael is going to go to college next fall. You see, Rachael is a college senior and will start hearing back from colleges next month. Once again, when you boil it down, we moms all want the best for our kids.
Thank you Jodi for being such a good role model for the other skate moms out there. Seems like you've done a terrific job and I suspect you'll be getting some nice fat envelops in a month or so. For now, let's all hope your little girl skates her heart out. The picture is from the P&G; home on Valentine's Day. Jodi gave Rachael and teammate Mirai gorgeous bouquets.
And Rachael, here's my thought for you. Whether you make it to the podium or not, be sure to thank your mom. I think you've got a winner.
MORE OLYMPICS FUN FROM MOMTRENDS
PIN IT!
Want more ideas on how to have fun with the kids during the games? Be sure to follow our Olympic Fever board here.