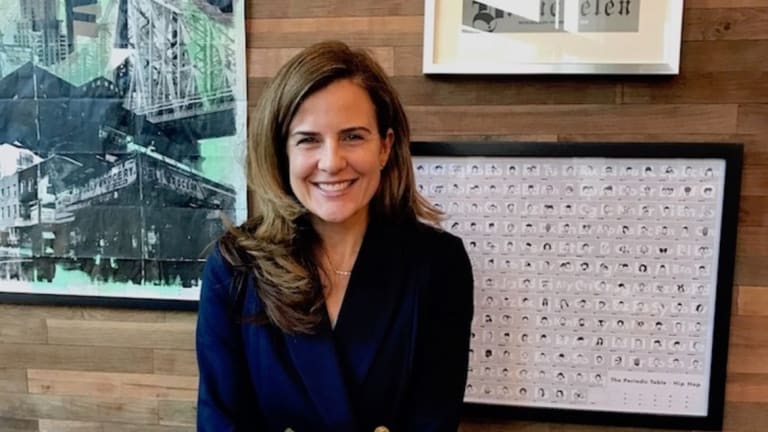 You Need a Navy Blazer for Spring
Need inspiration on how to style your navy blazer? Here are ten ideas of pieces to mix and match for spring.
Hello April! It's time to get ready to layer smart and layer chic. The weirdness and wonderfulness of April weather means we need to be prepared for anything from sunny skies to sudden storms—hey, that's what makes the daffodils bloom. This is why you need a navy blazer for spring.
Related: 5 fashion tips to create effortless style
How to Style a Navy Blazer for Spring
This is pretty easy to pull off. All you need is a pair of great jeans and a fitted t-shirt. My cargo jeans are dark and easy to wear. I added the perfect tee from my friend Carly's collection and my trusty cardinal red tieks. You could add a scarf to this outfit or swap the flats for heels. That's the beauty of great basic clothing pieces—make them your own.
I like clean lines and pops of color. For me, the red flats make sense. Plus these travel really well. My jeans are narrow, but this navy blazer for spring would also work with a fuller leg. And moving into the summer months, I will start wearing the blazer with white or yellow denim.
I'm wearing really simple jewelry here—a few thin rose gold necklaces (which you can barely see) and rose gold rings. Definitely have fun with the accessories! No need to worry about clashing.
More Ideas for Styling a Navy Blazer
Need more inspiration on how to style your navy blazer? Here are ten more ideas of pieces to mix and match this spring.
Floral print blouse
Checked shirt
White denim jeans. Momtrends tip: If the jacket is a boyfriend cut, Keep the bottoms trim. 
Colored denim jeans
Colorful ballet flats: Red is a classic pairing, but branch out and try pink, coral and yellow too.
Print scarf and a tee
Chambray shirt
Stripes: Add a crewneck striped sweater or striped shorts 
Accessorize with earrings. Bracelets would get lost and a necklace might interfere with the stripes. A big bold earring works.
Leopard belt or other accessories
Six Navy Blazers for Spring
We've rounded up six of our favorite spring blazers. In addition to great style, we're looking for a bunch of different price points and size inclusivity.
MORE FASHION TIPS FOR MOMS
PIN IT!
Use Pinterest to save your favorite fashion posts. Be sure to follow our Fall Fashion Trends Pinterest board here.
This is not a sponsored post.