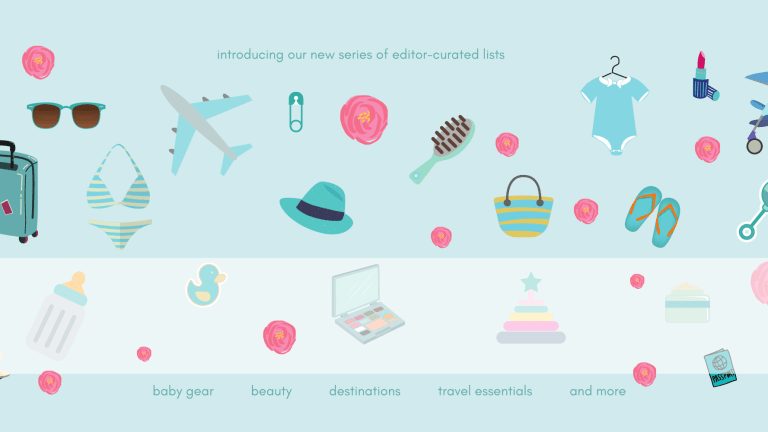 Momtrends MVP's: Baby Carriers
We're back with our top baby carrier picks! 
This category is especially tricky. There are a plethora of wrap, sling, and structured carrier options to help ease the burden on a mama's arms. 
It's awesome that there are so many different styles to choose from -- but it's also incredibly overwhelming. Some are really tricky with snaps and buttons and zippers and pockets. Others are way more intuitive. 
A few are great for the newborn days and the toddler years, but some are best for a specific stage. We're breaking it all down to help you choose wisely. 
Here are our MVP's. Find what's right for you, and carry on... (get it?)
BEST OVERALL BABY CARRIER: ERGOBABY OMNI 360 CARRIER ALL-IN-ONE, $180
The all-in-one, newborn ready ErgoBaby Omni 360 features all the carry positions you could ever want for your growing little one. It evolves with you from week 1 to 48 months with its ergonomic M-shaped positions that fosters Baby's hip health. The crossable shoulder straps give a personalized fit and lumbar support makes it comfortable and supportive for your back. It comes with a detachable storage pouch, and, best of all, has a lifetime guarantee.
BEST/ MOST VERSATILE TRADITIONAL BABY CARRIER: BABYBJORN CARRIER ONE AIR, $220
The BabyBjorn ergonomic Baby Carrier One AIR is crafted in a super-breathable mesh cotton blend material (ideal for year round use) with a sturdy waist belt and padded shoulder straps to relieve pressure on your back and shoulders, and make baby-wearing possible for newborns and up to the age of three. Certified by the International Hip Dysplasia Institute, it features four positions for your growing little one.
BEST WRAP-STYLE CARRIER: BABY K'TAN WRAP, $60
Of all the wraps on the market (of which there are many) the Baby K'tan wrap is intuitive, easy to use, and supportive. Yes, wearing the Baby K'tan is as simple as slipping on a t-shirt; no wrapping or buckling involved. Simply place the carrier over your head and put one arm through each loop. You can carry baby in multiple positions from birth and up.
BEST SLING CARRIER: LILLEBEBE SLING RING, $65
The Lillebebe 100% linen Ring Sling is lightweight, easy to use, and beautifully designed. The versatility of this classic baby-wearing staple allows you to snuggle your little one close from birth through the toddler years (7 lbs to 35 lbs). It is ideal for quick ups and downs, and can be easily stored. Breathable, portable, and comfortable, it offers a lovely way to keep your little one close to your heart.
BEST KANGAROO-STYLE SHIRT CARRIER: NUROO, $60
Made using a breathable signature fabric, the NuRoo Pocket carrier allows you to spend more time skin-to-skin with Baby. Designed to go on like a shirt, it eliminates wrapping, tying and knotting to make babywearing a breeze. And as your postpartum body changes and your baby grows, the adjustable closures gives you the perfect fit every time. 
BEST HYBRID-STYLE CARRIER: BOPPY COMFYCHIC BABY CARRIER, $75
Designed with comfort as a top priority, the Boppy ComfyChic Baby Carrier features a yoga-inspired fabric that fits your style and stretches on your body. Plus, beautifully designed details such as vegan-leather trims and luxury accents make it a stylish addition to your gear collection. It allows for four ergonomic carrying positions: newborn front face-in, front face-in, front face-out and side-hip carrying from 8-35 lbs. A breathable, performance mesh panels provide privacy (you can even breastfeeding while wearing) and breezy airflow.
MOST STYLISH CARRIER: CYBEX YEMA, $250
Inspired by international fashion designers, the Cybex Yema carrier sets a standard in functionality and style. It features a wrap-like cotton fabric, ergonomic seating, multi-functional head and neck support, supportive padded shoulder straps, an easy fit soft waist belt, and unique decorative touches. It's usable from birth to about two years of age.
BEST TODDLER CARRIER: TULA TODDLER CARRIER, $169
While many carriers are usable through the toddler years, this one is made specifically for children weighing between 25 and 60 pounds (or from 2 to 6 years old) -- so you know you'll get good use out of this one. Plus, with a breathable material and multiple ergonomic seating positions, you can keep your tired tot happy on the go. 
BEST HIKING CARRIER: Thule Sapling Elite Hiking Carrier, $350
If you plan on hiking with your baby or toddler, this piece of heavy-duty gear is worth the spend. It features a fully adjustable back panel and hip belt that provides a comfortable fit and carry, and makes the transition between caregivers quick and easy. You can store water, diapers, and other essentials in the many mesh pockets, sleeves, and compartments. A mirror enables you to look back and check on your little one. The load stabilizer straps allow adjustments to the backpacks center of gravity, while a height-adjustable ergonomic seat distributes a child's weight and provides inner thigh support. Removable stirrups allow your little one to rest their legs, while a breathable back panel keeps air circulating, and a sunshade helps to protect you both from the elements.
Stay tuned for our next Baby Gear Momtrends MVPs -- we'll be sharing our favorite nursing gear and breast pumps!
Momtrends MVP's is a non-sponsored series. Brands must meet our strict standards to be included. When naming winners we take several factors into account, including expense, convenience, and style.
We make our picks annually based on editors' research. In some instances, we may request and receive samples so that we can more thoroughly assess products. Our opinions are our own, and our goal is to help our community of moms make more informed decisions on everything from baby gear to beauty products to vacation destinations and more. We scour the abundant options and painstakingly hand-pick our favorites, so you don't have to. Our hope is that our most valuable players become your most valued purchases. 
For more Momtrends MVP Winners, click the links below:
1. Momtrends MVP's: Best Double Strollers