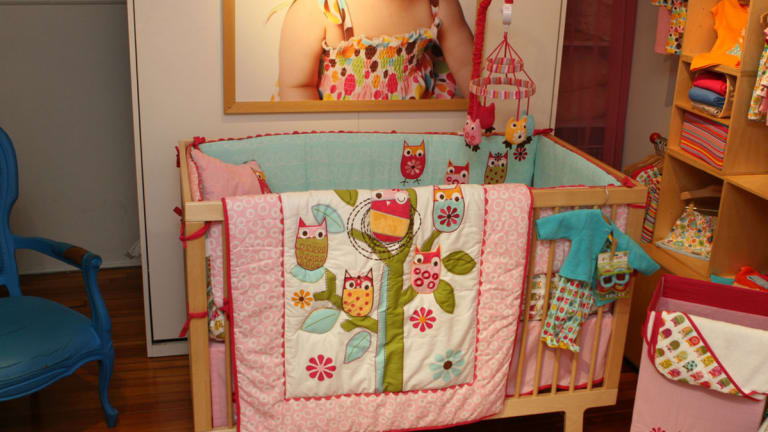 Momtrends' Event Series at the Zutano Showroom
Visiting the cute NYC showroom for Zutano baby clothes.
This month's Momtrends event featured Zutano, a children's clothing brand we admire and love for its unmatched design, high quality and whimsical prints. Not only a company that features cute and fun mismatched prints and gorgeous colors, Zutano is also a family company that believes in customer and employee satisfaction (moms can bring their babies to work for up to a year!) and one that is inspired by babies, the community and the environment. 
We were thrilled to have them for this event and even more excited for some of the top lifestyle and parenting editors and bloggers in NYC to learn more about this innovative company. Held in the quaint  Zutano showroom in the West Village, our favorite group of top editors and bloggers joined us to celebrate everything Zutano.
Monica of Macaroni Kid East Side, Kerri of Raising Three Savvy Ladies and Linda of NYC Single Mom

Mitch from gaynycdad.com and Mary from Zutano
What also makes these events so special is that guest love to mingle and reconnect with old friends as well as get to connect with brands like Zutano team. At this event Sofia, the founder's daughter, was in attendance who revealed the 20-year history behind the brand - a rich and alluring story reflecting the true essence and heart of Zutano. Here's Sofia showing our guests an array of Zutano prints
Why We Love Zutano
The Zutano collection ranges from newborn to toddler (4T) clothing with brightly printed onesies, dresses, sweaters, hats, blankets and super cute socks. The line also includes booties, shoes and items for the nursery like the most adorable and fashionable blankets, sheets, lamps and hampers. On the site, Uli, the founder and designer of Zutano, graciously shares her favorite picks and prints for babies and toddler.
This was a sponsored event put on by the Momtrends event team.