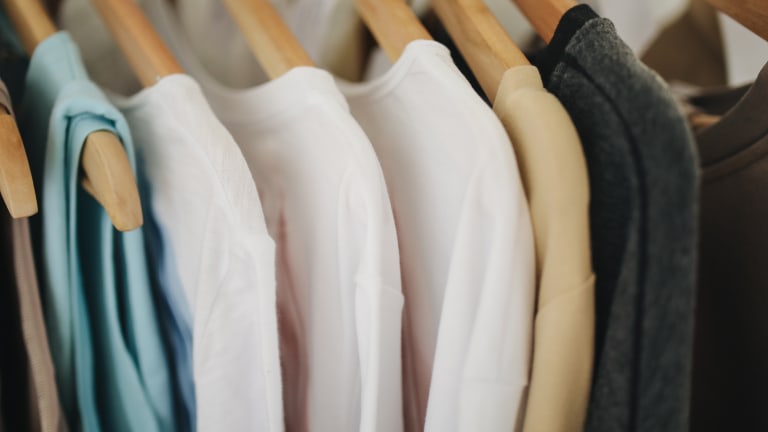 Publish date:
Maternity Consignment
You are only limited to wearing maternity clothes for a short amount of time. Shopping maternity consignment allows you to stay stylish on a budget.
You are only limited to wearing maternity clothes for a short amount of time. Shopping maternity consignment allows you to stay stylish on a budget.
Maternity consignment might just be the solution to dress your bump on big occasions. Not everyone wants to spend a pretty penny on stylish looking maternity clothes. It's hard to find the benefit when you will only be wearing the clothes for a limited amount of time.
Related: Pampering during pregnancy
Where to Start Your Maternity Consignment
Motherhood Closet was founded by celebrity stylist, Lauren Maslin. After many years of being involved in the consignment world, Maslin found herself with an incredible collection of high end designer fashions at extraordinary prices.
Like most of us who find our priorities begin to focus more towards our children as we begin our journey to motherhood, Maslin didn't want to spend unnecessary amounts of money on high-end maternity fashion. While still trying to maintain her fabulous sense of style, Maslin used her skills of finding great designer clothes at a fraction of the cost and developed Motherhood Closet.
Motherhood Closet is a one-stop shop for incredible designer maternity clothes that will make any woman feel beautiful and comfortable during those nine months. Designers include Splendid, Isabelle and Oliver, Diane Von Furstenburg, Missoni, and Emilio Pucci. The clothes range from a variety of tops, bottoms, outerwear and dresses and even has some great diaper bags! All items are gently used, but are "green cleaned" as soon as they receive them.

5 Pretty Ways To Organize Your Jewelry
I admit - I'm guilt. Despite my best efforts, my "jewelry drawer" has become a tangled mess of necklaces, bracelets and earrings. This cluttered collection not only makes it hard to see what I have, but difficult to untangle the pieces I do want to wear! This summer, I'm ...read more
This Year's Coolest Jumbo Pool Floats
Pool season is almost here! I can't wait to relax, read a book, and sip a cocktail while lazily drifting in an oversized float. (Just kidding, I have two toddlers--but a swim mama can dream, right?). If you've got a staycation planned, check out this year's coolest jumbo pool ...read more
Crystal Clear and Pristine: Pool-Cleaning Tips
Tropical Storm Isaiah gave us quite the midsummer surprise here in the suburbs of New York City. We just got our power back on after a whole week of darkness! With trees down, debris everywhere, and lots of uncertainty, one thing we forgot to check on: our above ground Intex ...read more
Why to Shop Maternity Consignment
While some women might have an issue with items being previously worn, I don't find it to be a big deal. You are only limited to wearing maternity clothes for a short amount of time when you are pregnant, so the chances of these clothes being worn a lot, is highly unlikely. Maslin hand delivered two bags of clothes from Encore Maternity to try out and every item looked spotless and like new. I would have never of guessed that the clothes had a previous owner.
I especially loved the jeans that she included. Encore Maternity has a great selection of designer denim including AG, Citizens of Humanity, JBrand, Joe's Jeans, and Seven.
Because Maslin is constantly on the hunt for fashionable gently used maternity clothes, the inventory is constantly updated. If you are looking for stylish maternity clothes made by well known designers for a fraction of the cost, you must visit Encore Maternity.
MORE PREGNANCY HELP FROM MOMTRENDS
PIN IT!
Use Pinterest to save your favorite parenting and pregnancy resources. And be sure to follow our Pregnancy-101 board here.
Lauren Jimeson is a NYC transplant from Florida. She is the wife to a very supportive husband, mother of two.
Momtrends was not paid for this post.