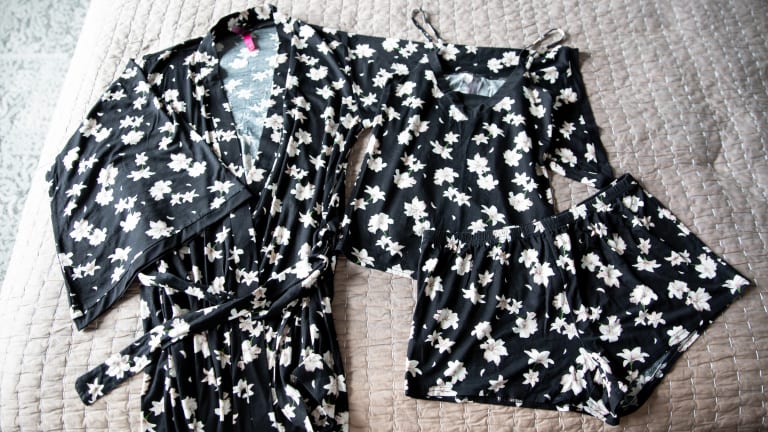 Mama Needs a Good Night of Sleep
Seven tips for getting your sleep schedule on track for your health and happiness.
Public service announcement: Daylight Saving Time starts soon. That means all the mamas doing double and triple duty are going to miss out on an hour of sweet, sweet, sleep. How does one catch up on sleep? All the women I know are already tapped out. It's adding insult to injury to rob us of another hour.
Related: Everyday ways to relax and pamper yourself
What's Going on with Our Sleep
I read a Redbook sleep survey that said 33% of women get 4-6 hours of sleep. I'm guessing when you poll mothers the numbers would go up. Guess what ladies, there's no reward for being sleep deprived. We just get irritable and miss out on life.
There's a term for what happens when we wake up too early or wake up in the middle of the night to worry and fret: disturbed sleep cycle.
Seven Tips for Getting More Sleep
ZzzQuil posted a survey and found out that more than half of all US adults say their sleep is disrupted by Daylight Saving Time. It's not too late to get a game plan together. The same survey found that 81% of US adults do nothing to prepare for the time change. Time to prepare people. Don't be a sleep martyr. It's not good bragging rite to live on 4 hours of sleep like a zombie. Give yourself permission to refuel. Here's how.
Mark your calendar and develop a plan. It's not a great weekend to plan a getaway or a sleepover. Start prepping now. I already know that we'll be spending the night IN on March 7th.
Focus on wellness.Before DST arrives, be sure that you are moving your alarm clock slightly earlier, even 5 minutes a day can help. A week out move your alarm clock from 7 to 6:50, then 6:40, then 6:30 you get the picture. Start tricking your body into the new wake-up time.
Create a healthy sleep environment. Put the phone down early and if possible turn it off entirely and use a good old-fashioned alarm. Studies have shown that the light from tablets and phones can be disruptive to sleep. Turn off the TV too. If you need to unwind find a great book.
Avoid distractions. If you're like me when you finally slip under the covers your mind is still wound up. I try to NOT look at my phone since it makes me anxious. I do keep a pad by my bed. If the "to dos" pop up I get them out of my head and onto paper.
Chill out.According to the National Sleep Foundation, a cool room is best. Set the thermostat around 65 degrees.
Find an over-the-counter remedy that will help. ZzzQuil will help you wake up refreshed! ZzzQuil is a non-habit-forming sleep-aid for the relief of occasional sleeplessness that can help you fall asleep easily, sleep soundly and wake up feeling refreshed. 
MORE SELF CARE FROM MOMTRENDS
PIN IT!
Use Pinterest to save your favorite ideas from Momtrends. Be sure to follow our Fitness and health board here.