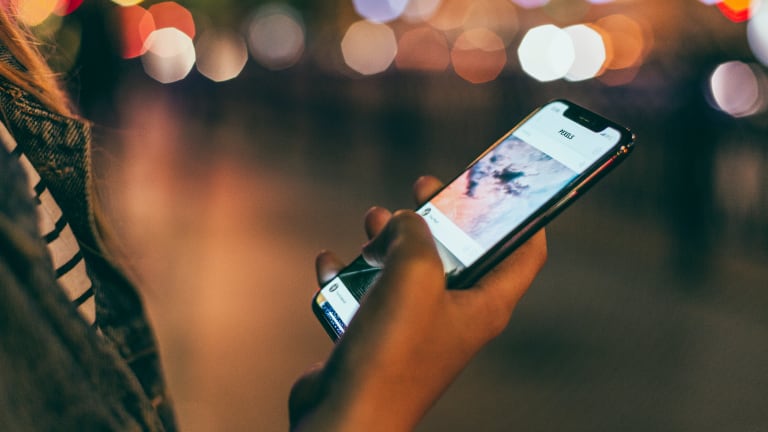 Did you hear the big news? Jennifer Aniston is on Instagram! The internets were certainly in an uproar over our favorite friend's decision to join the rest of us on Instagram. While I can't relate to her instant million followers, I can relate to her style.
Jennifer Aniston on Instagram
Winter Outfit Inspired by Jennifer Aniston
Jennifer Aniston does casual chic better than anyone else in my book. I'm typically a fan of her warm weather looks, but she brings her A game in the winter too! Her go-to winter outfits seem to usually include an oversized scarf, boots and often some form of leather. Since those pieces are also a part of my favorite winter uniform, I feel a special kinship with the soon to be Mrs. Theroux. Plus, I rocked the Rachel when I was in high school. I'm not the only one who ran out and got that haircut..am I? Haha!
Ok, let's get back to fashion. Sorry...I just had to mention the Rachel. So, Jennifer's been rockin' this casual chic kind of look for years. That's how classic the pieces are. Riding or moto boots would work, and I consider both styles must have winter wear, but if you really wanted to add some extra edge to your Jennifer Aniston inspired look, fall's over the knee boots would be fun!
I layered this look with a t-shirt under the moto jacket, because when places in Florida actually turn on the heat, they tend to run it full blast making it sweltering if you're wearing long sleeves. You could, of course, switch the tee out for a long sleeved top or sweater if the heat doesn't cause you to pass out in your neck o' the woods.
MORE FASHION TIPS FOR MOMS
PIN IT!
Use pinterest to save your favorite fashion posts. Be sure to follow our Fall Fashion Trends Pinterst board here.
Momtrends was not paid for this post.