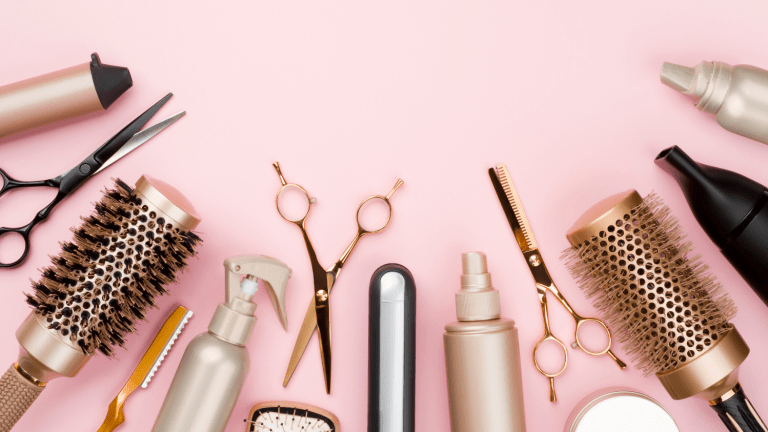 Tips to Help You Preserve Your Blowout
The secrets of maintaining a great style are revealed!
If there's one thing the ladies of Momtrends all agree on, it's this: you can't beat a good professional blowout. (For the record, we agree on lots of other things too... i.e. rosé all day.)
Still, the blowout trumps all... Though our individual hair color, length, and texture varies, our love of the blowout unifies us as a team. I tease and use hyperbole, but, honestly, a great blowout can be life affirming.
Related: Best anti-aging hair care products
Of course, nothing ruins the high of a blowout like the low of a fallen 'do. Weather, humidity, sweat, and other external "elements" can affect the longevity of a blowout. Luckily, we have a few tricks up our sleeve to nurse and milk and make the most of those gorgeous, luscious, primed, and primped locks. Here are five tips to keep your mane looking as good on day 3, 4, and 5 as it did when you waltzed out of Dry Bar--looking and feeling like a million bucks.
One Shampoo, Limit the Conditioner, and Ask for a "Cold Rinse"
Super clean hair doesn't always hold as well as unwashed hair. That's why, when you get a full blowout with hair washing, you can ask for just one shampoo course, limit the use of conditioner to dry or split ends (it tends to weigh hair down), and request a "cold rinse" at the end. This seals the cuticle which may help give your hair a more shiny luster and can help you preserve your forthcoming blowout.
Set It and Forget It
I have super straight hair that doesn't want to hold a curl or a wave or a hint of a bounce. That's why I'll often flat-iron my hair for a sleek and easy DIY solution. But when I want the voluminous beach locks I love so much, I'll go the salon hours before an important event (or sometimes the night before) and ask for them to "set" my curls with clips. I'll sleep on them or run errands with my 1950s-esque "do" and then take the clips out immediately before I want to "wow the crowd."
Say It, Don't (Hair)spray It
Here's the deal: in theory, hairspray, serums, and products will help hold your blowout... at first. But beyond that initial day, they actually work against you by creating residue and oil buildup. Keep most sprays at bay to maintain a clean and healthy-looking hairline.
Dry Shampoo FTW
There's one exception to the above rule--and that's dry shampoo! Hide dirty strands and cover a greasy scalp with this magical formula. At Momtrends, we're all obsessed with Dry Bar's Detox ($25). In fact, I use this instead of hairspray from the get go. It adds volume and gives your blowout the boost you want.
When you head to the shower, be sure to use a shower cap. We love this one called The Morning After from the Dry Bar ($16) (note this is an amazon affiliate link)
Ride the Waves
Going for a beachy keen look? When you're on the last leg of your blowout (think, day three or four), braid your hair, in pieces and at an angle, to preserve the messy-chic look a little bit longer.
Go for the Fluff
Recently, Nicole introduced the team to the "fluff" treatment at City Chemist in DUMBO--and she's shared her love for this easy, affordable "hair quickie" on Instagram. Come in with clean, dry hair, and for $20, they'll give you a little dry-do pick-me-up treatment. How amazing is that?! Try this at your favorite blow out spot.
More Hair Trends
Best anti-aging hair-care products: we've ranked our favorites to keep your hair looking vital.
How do you know when to stop coloring gray hair: read this if you are considering a change.
DIY lemon avocado hair mask: Three simple ingredients in this mask will help moisturizer and brighten your hair.
PIN IT!
Save our must-try beauty tips and follow along for more with our Pinterest beauty board!
This is not a sponsored post.