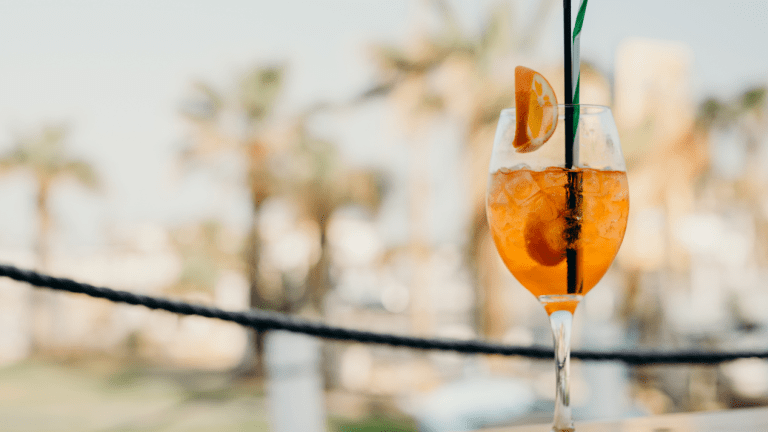 Here are 3 End-of-Summer Low-Calorie Spritzer Recipes
Are you quickly trying to soak up and enjoy the last bits of summer? Here are 3 end of summer low calorie spritzer recipes.
If you are anything like me, then you are furiously trying to soak up and hold on to the last bits of summer. I love grabbing my family and friends to have an impromptu end of summer beach or pool day. What's better than a refreshing cocktail while enjoying the sunshine? Not having to feel guilty and count calories while your drink it! I am going to show you how you can beat the heat and keep the delicious flavor with three end-of-summer low-calorie spritzer drink recipes.
Related: How to Make Wine Slushies
3 End-of-Summer Low-Calorie Spritzer Recipes
Swap out sugary juices for low-calorie, fruit-filled options that taste great! Below are a few recipes for you to enjoy, and I love that they can also be made family friendly by excluding the alcohol.
Sparkling Sangria
There are not many things that beat spending the day sipping sangria! First, pour your choice of white wine, club soda, and Cascade Ice Pink Grapefruit to taste into a punch bowl or beverage dispenser. Slice some grapefruit and strawberries into large pieces, then add most of your slices into the pitcher. Be sure to set aside a few pieces for garnishing your individual glasses, if desired. Serve on a pretty, sunny day for the perfect way to say goodbye to summer!
Moscato Raspberry Lemonade
This recipe is perfect for an end-of-summer girls' day out! First, pour in one part Pink Moscato, then add Cascade Ice Raspberry Lemonade into a large pitcher. Add in a cup of frozen raspberries and half of a fresh lemon sliced thinly for a little extra tang! Finally, pour the punch into your favorite martini glasses and enjoy.
Orange Mango Mimosa
Start with your typical champagne flute and rim the glass with some sugar. Add some chilled champagne and top the glass off with Cascade Ice Orange Mango, a squeeze of fresh orange juice and garnish with an orange slice!
Cheers to soaking up the remainder of the summer while sipping on some low calorie spritzers!
MORE WINE LOVERS FUN FOR MOMS
PIN IT!
Use Pinterest to save your favorite cocktail ideas. Be sure to follow our Wine Time board here.