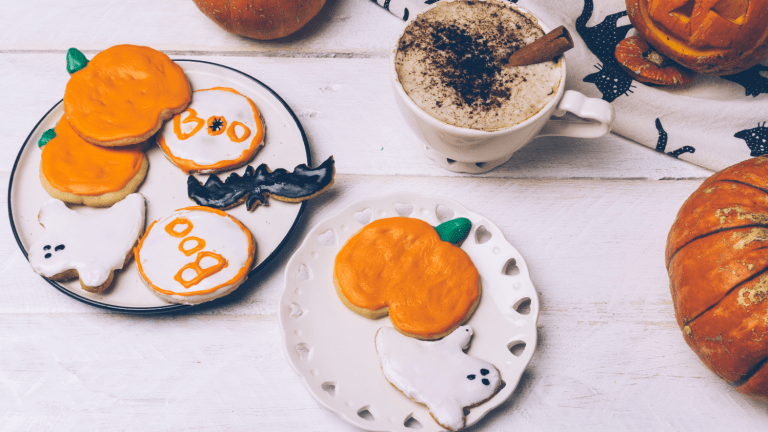 Publish date:
Happy Halloween Costumes 2013
Showing off the Halloween costume picks from 2013
Spoiler alert. We're revealing our Halloween picks from Chasing Fireflies to inspire you to get shopping. With four weeks to go until the big day, I want to make sure you select and ship with plenty of time to enjoy.
Related: Kids in the kitchen boo bark
Halloween is one of the few times I post pictures of our girls--the masks help keep their identities private (please note, we found the masks at Ricky's in NYC). About a month ago the girls STUDIED the Chasing Fireflies catalogs to pick out the perfect costumes and I think they succeeded.
First we have a shocking departure from form for my older girl. She's been into low-key fashion this year. I struggle getting her to wear anything but shorts to school. Low and behold, she opts for old Hollywood glam with this "Movie Star" outfit. The 2-piece outfit includes the sequin dress and stole. We added the silver star shoes ($19.50) and gloves ($14.50) she added the trophy to make it look like she is at an award show.
Then there is our "Wicked Princess" ($98.50) she's decked out in this sweeping gown with very dramatic sleeves. We added the Twilight clip-on earrings ($14) for a bit more bling. I think she's had this costume on every day for 2 weeks--I'm getting good use out of this investment.
And our dress-up bins will grow after Halloween. We don't believe in wearing them just for the 31st. Every day is a chance to live in an imaginary world at our house. You can find hundreds of ideas at www.chasing-fireflies.com.
WANT MORE FROM MOMTRENDS?
PIN IT!
Be sure to follow Momtrends on Pinterest and for more spooky inspiration follow our Halloween and Thanksgiving Boards here. 
We were not paid for this post. We did get a certificate to shop.