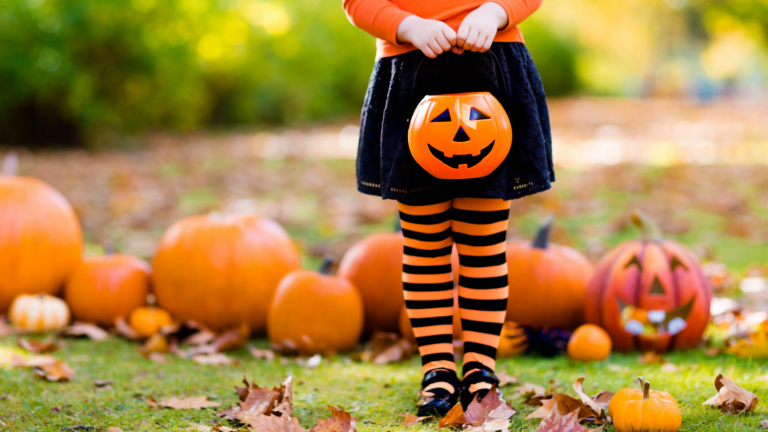 Halloween Road Safety Tips
We're sharing a few Halloween safety tip to keep trick or treaters, pedestrians and drivers safe this happy Halloween season and beyond.
Halloween is full of silly spooks, but one statistic from Safe Kids World Wide is downright terrifying: on average, children are more than twice as likely to be hit by a car on Halloween than on any other day of the year.
Related: Halloween Safety Tips for Trick or Treaters.
With Halloween festivities approaching, your neighborhood streets are about to be flooded with running, skipping, jumping kittens and witches and superheroes and villains; so it's important to put safety for both pedestrians and drivers at the forefront. That's why we're sharing five top tips from Suzanne Johansson, safety expert at Chevrolet for a happy and safe Halloween behind the wheel and around the car.
Drive Scary Slow – Kids are excited, full of sugar and potentially walking in shoes that could cause tripping. Slow down and be prepared to stop for Owlette, Cat Boy and Gekko crossing the street or chasing a piece of their costume in the wind.
Treat Yourself to Car Tech – It's recommended that you never turn off safety alerts, but if you have, turn them back on. Things like rear-view or forward-facing cameras, collision alert sensors and 360 cameras give drivers a better view of what or who is surrounding their vehicles while backing up or just driving down the street.
Avoid Dreadful Distractions – If you are concerned about being tempted to use your phone while driving, take advantage of vehicle storages cubbies that you cannot access while driving to eliminate the temptation and distraction.
Motorists and Masks Don't Mix – While tempting to make your fellow motorists laugh, it's a bad idea to drive while wearing anything that could potentially impede vision like masks, goggles or silly glasses. Place them in the trunk or a convenient storage space to avoid sliding while driving until you reach the location you plan to wear it.
Don't Get Tricked, Always Buckle Up – whether you're rolling slowly on the street while your kiddos rock the sidewalk or you're moving a group of superheroes door to door, be a stickler for safety and buckle up every time you're in motion.
WANT MORE HALLOWEEN FROM MOMTRENDS?
PIN IT!
Be sure to follow Momtrends on Pinterest and for more spooky inspiration follow our Halloween and Thanksgiving Boards here. 
This is not a sponsored post.