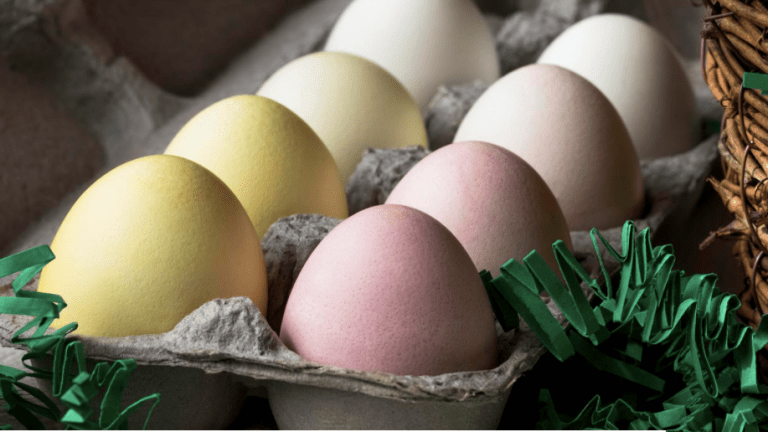 Publish date:
Eco-Friendly and Natural Easter Egg Activity Using Vegetables
You can create a virtual rainbow with natural dyes. No need to buy and egg dying kit, just open the fridge.
You can create a virtual rainbow with natural dyes. No need to buy and egg dying kit, just open the fridge.
Easter is coming! Have you and your kids dyed your eggs? Repurpose Compostables, has some fantastic Easter Egg Dying tips using vegetables, water and vinegar! 
Related: 6 easy easter egg decorating ideas
Natural egg dye options:
You can create a virtual rainbow with natural dyes. No need to buy and egg dying kit, just open the fridge.
Boiled Spinach leaves create a light green
Beet Juice can turn an egg Grey to light violet
Boiled Red Cabbage Leaves make a great blue
Yellow Onion Skins boiled turns eggs a vibrant orange
Red Onion Skins create a bright pink or red
What else you will need to dye eggs naturally:
Organic eggs (locally sources is the best option)
water
vinegar
Repurpose Compostables cold cups (one for each egg) or a bowl to hold the dye and eggs
Directions for dying eggs naturally:
Place eggs in a large pot with enough cold water to cover the eggs by at least one inch. 
Bring the water to a boil and then reduce to medium high heat and cook eggs for 10 minutes. 
Remove pot from heat and place eggs in ice cold water to chill. In each Repurpose cup, add one Tbsp. of vinegar and egg dye. 
Fill the cup 2/3-3/4 full with warm water. 
Place each egg, once cooled, into each cup, allowing them to soak for about 15 minutes each. 
Then, take out to air dry. 
Mix the dyes for fun new colors!

Five Tips To For a Girl's First Leg Shave
Do you remember your first time shaving? Mine wasn't pretty. I snuck my dad's razor and shaved my legs dry. It wasn't pretty. Get your daughter ready for this rite of passage with the right tools and a quick education. We've got five tips to help you navigate your daughter's ...read more
Why You Should Add Wild Blueberries to Your Diet
Do your New Year's goals involve healthier eating? Adding more fruits and vegetables to your diet? Or even adding tasty new recipes to your repertoire? We've got five reasons for you to add wild blueberries to your diet. Our friends from the Wild Blueberry Association have ...read more
Why Moms are Loving This Blueberry Couscous Salad
It's blueberry picking time. And while most blueberry recipes revolve around baked goods, we've got something different to share. First, a few sentences singing the praises of this lovely fruit. Blueberries are high in antioxidants, improve memory function and reduce the effects ...read more
Getting ready for Easter is so fun. Momtrends Tip: Before you start this project, be sure to clear a table and spread out some old papers, even natural dyes can get messy. This is a way to make the kids enjoy nature and the process. Enjoy and happy Easter! 
Photo Credit: Your Home Based Mom
Natural Colors: No time to run to the store for food coloring? No problem! You can dye your eggs at home with items you may have in your pantry.
MORE EASTER IDEAS FROM MOMTRENDS
PIN IT!
Use Pinterest to save your favorite entertaining ideas. Be sure to follow our Easter Pinterest board here.
Momtrends was not paid for this post