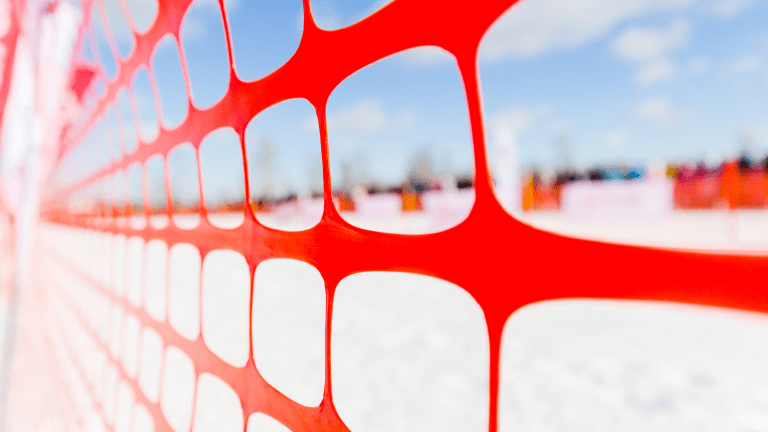 Exclusive Interview with Picabo Street
Picabo Street had an amazing career on snow and now she's got a new focus--motherhood.

As Team USA prepares to hit the slopes today to race for the Gold, I thought it the perfect time to share my interview with Picabo Street, three-time Olympian and gold medalist from 1998. Picabo is retired from racing and here at the Vancouver Games as a commentator. But her favorite role these days is as Mom.
Related: DIY Winter Olympics bobsled craft
Exclusive Interview with Picabo Street
Picabo Street had an amazing career on snow. She won the super G at the 1998 Winter Olympics and the downhill at the 1996 World Championships, along with three other Olympic and World Championships. Now she's got a new focus.
She's got three boys in her brood (two biological and a stepson) and I caught up with her at the P&G Family in Vancouver. Picabo was with her 6-month-old son watching the Diaper Relay in the Pampers Village. She was relaxed and friendly as I peppered her with questions. She's in Vancouver working with the Today Show, but the athlete shared that she doesn't work much outside of taking care of her family. Picabo told me she is thrilled with this assignment and any job where her work allows her to bring the kids along and expose them to amazing experiences.
Picabo Street is Winning at Mom Life
Travel these days is a little different for Picabo. 'When I was competing, someone was always there to tell me where to be and when,' she told me. Now according to Picabo, it's a little more, shall we say challenging, to travel with a 5 year old and an infant. Know what's in her bag?
A beaba cook baby food maker so she can whip up fresh organic baby food for her son! Picabo after arriving in Vancouver she headed over to Whole Foods and to pick up sweet potatoes and fruit to prepare for her son. (It's amazing how easy it is to chat with celebrities when you bring up their kids!)
Like me, Picabo was totally psyched to attend events and witness the action. There is nothing jaded about this woman. While we chatted, she took a break to answer the phone. She scored tickets for her family to go to the women's short skating program. You'd think this medal-winner would be blasé about the tickets, but she hooted out loud. I liked this mom more and more.
We chatted a bit about sponsorship and I wanted to know what she thought of Pampers getting in on the Olympic action. We agreed that there would be more and more athletes who are also parents competing, especially in endurance events, and that it made great sense for Pampers to support Team USA. We both had a blast watching the tots race in their Pampers Dry Max diapers with the Olympic rings on them!
I couldn't end our chat without getting a little insider scoop. If you're looking for whom to watch at the Alpine events, Picabo said to keep an eye on Vonn (of course), but also mentioned Kelly VanderBeek and Alice McKennis. I asked Picabo about the handful of mom athletes that are competing this year. "For Sarah (Schleper) to be racing is just amazing to me," said Picabo. I hinted around, wondering if Picabo had a little envy of the athletes preparing to race for gold in Vancouver. Here's what she said, "Parenthood is the best thing I've ever done. Period." That's one smart mama.
MORE FROM THE 2010 VANCOUVER OLYMPICS
PIN IT!
Want more ideas on how to have fun with the kids during the games? Be sure to follow our Olympic Fever board here.
This is not a sponsored post.