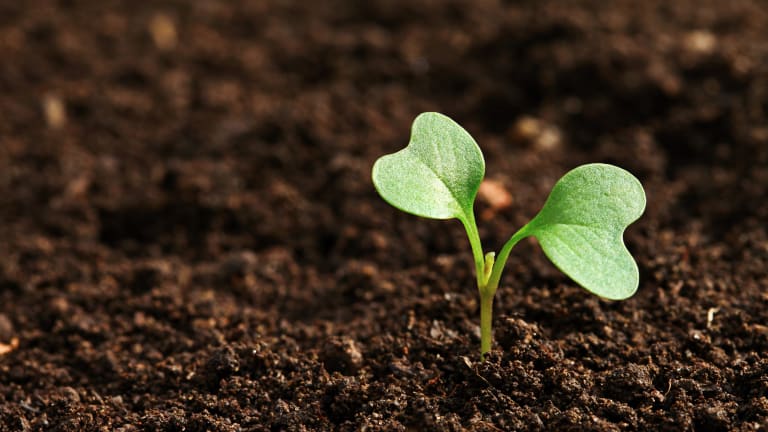 Important Earth-Day Ideas and Activities for the Whole Family
If you, too, want to instill a lesson of love for our earth, check out these five ways to engage your family AND hold yourself responsible.
Earth Day is on April 22. And, while I, of course, know that we should honor and respect Mother Nature all 365 days of the year, I plan to use the opportunity to teach my children the importance of protecting our planet. And, yeah, I kind of need the reminder myself too. (Sometimes, I take this place of ours for granted, and I'm trying to take some small sustainable steps to make a difference. ) 
Related: Celebrate Earth Day with a succulent garden
Five Ways to Take Action on Earth Day
If you, too, want to instill a lesson of love for our earth, check out these five ways to engage your family AND hold yourself responsible.

Lights, Water, Action! The other day I walked into the kitchen and was surprised to find the sink water running. Meanwhile, my five-year-old son was obliviously lounging in the open-concept room watching Disney Junior. "Did you leave this on?," I asked him. "Oh yeah." This moment presented an opportunity to talk about water waste. And instead of doing it for him, I made him walk over to the sink (much to his chagrin) and shut the water himself. Or that time I walked into his empty bedroom and all the lights were blazing on? Wll, that was another little chat and begrudging actibity. These constant conversations might not make a different on their own, but the fact that I make him get up and "do something" will help lead to eventual change.
Recycle ALL Your Empties: We're pretty good about recycling in our home. At least in the kitchen. Our OJ bottle and milk cartons all make it to that blue container outside. My son even "gets" this. But when it comes to everything else in our home, we fall short. Shampoo and conditioner empties inevitably get to the garbage (and then the landfill) and other miscellaneous items that probably could be recycled... well, they aren't. On Earth Day, I'll be adding a designated recycling bin to every room in our house. No more attempts at sorting and separating; the hard work will be done for us, and we can't start being more accountable and responsible for recycling.
Donate Donate Donate: It's staggering how many old toys end up in the landfill every year. Never mind that, it's staggering how many old toys pile up in my home within a few months time! Instead of chucking toys you're kids have grown out of, consider donating them to a local charity or nursery school. New toy coming in? Old toy goes out! It's a system we've been using at home to keep ourselves organized, to give back to the community, and to reduce waste.
Recycle the Non-Recyclable: Another option? TerraCycle... They recycle the "non-recyclable," from coffee capsules to pens and plastic gloves to toys and baby gear. They partner with individual collectors, as well as major consumer product companies across 20 different countries with a mission to divert millions of pounds of waste from landfills and incinerators. For more information, visit HERE.
Plant a Garden: Take advantage of the spring season, and plant your own fruits, veggies, and garden flowers. We recently laid down seeds, and my kids couldn't be more excited to see things sprout and flourish. Bonus: They actually want to eat the fruits of their labor!
MORE GREEN LIVING IDEAS FROM MOMTRENDS
PIN IT!

Need more ideas on what to do with the kids? Be sure to follow our Activities to Do with the Kids board on Pinterest here.