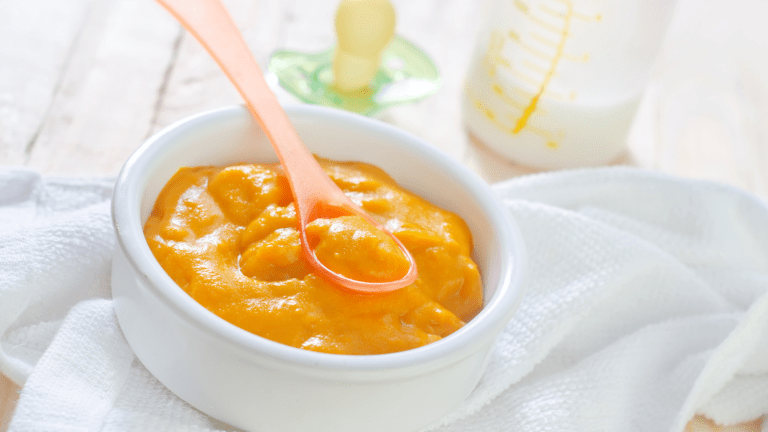 Publish date:
Dr. Brown's New Feeding Products
New Products from Dr. Brown are all designed to promote good health and nutrition for children.
I love that my baby is eating now - testing out new foods and exploring new flavors. It has been incredible to watch her gobble up her baby food and smile for more! I'm excited to share these new feeding products
To hold her food I have been using the new line of feeding products developed by Dr. Brown are all designed to promote good health and nutrition for children. Featuring nine products, the Designed to Nourish line focuses on three categories: meal preparation, feeding time and food storage that all come with an extensive collection of nutritionist-approved recipes and toddler nutrition guidelines and tools to focus on healthy eating.
To start, I tested out the Puree & Simple Blender where I mashed her fruits and veggies in this quick and easy-to-use immersion blender. Using two speeds, the blender made purees quickly where I had baby food ready in seconds. The line also includes an on-the-go Make-A-Smash Food Masher that I brought with me on trips, which made it easy to stick to my plan of making fresh and organic food even when we weren't home. Even better - no batteries or electricity is required!
For the actually feeding, I loved using the Dr. Brown's Feeding Bowls and the Dr. Brown's Long Spatula Spoons. Both products were very soft and durable - especially the spoons that feature long and soft handles that are designed to be comforting a babies month. I loved the spatula edge on the spoon that made it so easy to gather food that made its way to her chin and cheeks. The bowls were also great and I loved their non-skid bases that are designed to minimize those unavoidable spills.
The line also includes a Food Storage Pods & Stackable Freezer Tray with six air-tight, silicone pods that holds up to three ounces of baby food, a Snack-A-Pillar Stackable Snack & Dipping Spill-proof cups for snacking on-the-go and BPA-free and spill-proof Training Cups.
In addition to the product line, families can find healthy recipes that are broken down by the stage of your child on designedtonourish.com.
For additional information, please visit: http://www.designedtonourish.com/
MORE OF OUR FAVORITE BABY GEAR
PIN IT!
Be sure to save your favorite gear for baby on Pinterest. Please follow our Gear for baby and kid board here.
Momtrends was not paid for this post. We were given samples for review purposes.