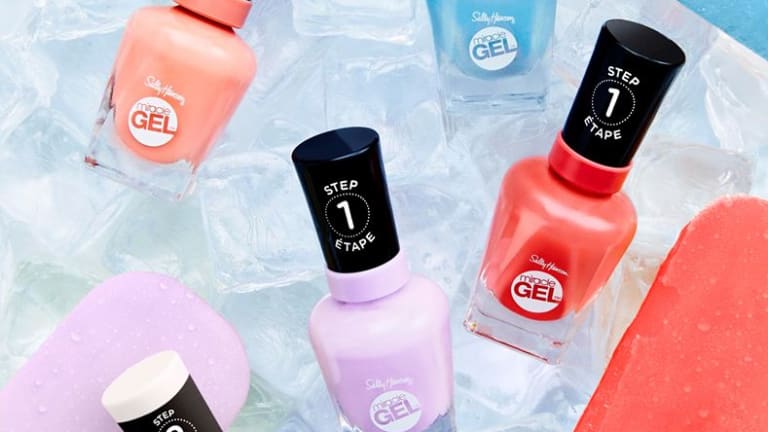 DIY Pedicure Best Summer Nails
To get the best summer nails. I've got a few tricks and favorites for your manicures and pedicures.
Summer is here and it's time to show some skin. I think summer nails can be a great accessory, and to get the best summer nails. I've got a few tricks and favorites.
Related: The ten best flip flops for summer
Best Summer Nails Tips
First, I try to give my nails a rest. During the winter, I'm likely to leave my toes bare and just wear a basic polish on my nails. My winter treatment tends to be more basic and restorative. During the summer, it's all about color!
Second, since I love to change up the color, I do my own toes and nails. They only polish I keep in the house is Sally Hansen Miracle Gel. It's a total game-changer ladies. You can get a salon-quality polish in two steps.
Check out Our Video
Here's why I love it:

Where to get it
All you need is the Miracle Gel Value Pack The #1 zero light gel system! (you can find it at most drug stores and at Walmart.com). Start with clean dry nails, apply two coats of color, add a top coat and you're done. In just two easy steps, I get over a week of hi-gloss color. And it dries super-fast--much faster than traditional polish. Pricing ranges from $13.99 and up.
When do you tend to do your nails? For me, it's all about catching a Netflix binge session and getting bold color on my nails. Lately I've been catching up on HBO's Girls as I polish away. I find trying to do my nails when the kids are awake is like going on a diet in Paris--pointless.
The colors this summer are amazing. I'm wearing Prince Char-mint on my toes and Regal Rosé on my hands. All I need is a great sundress and I'm ready for a summer party.
My final tip? Don't go all matchy-matchy. Pick colors that compliment one another. I usually go for a bolder color on my toes and a more neutral color on my fingernails. And I'm crazy about all the nail metallic accents I'm seeing too.
MORE SUMMER STYLE FROM MOMTRENDS
PIN IT!
Use Pinterest to save your favorite fashion posts. Be sure to follow our Summer Style board here.
This is not a sponsored post. Sally Hansen has gifted us nail colors to test.