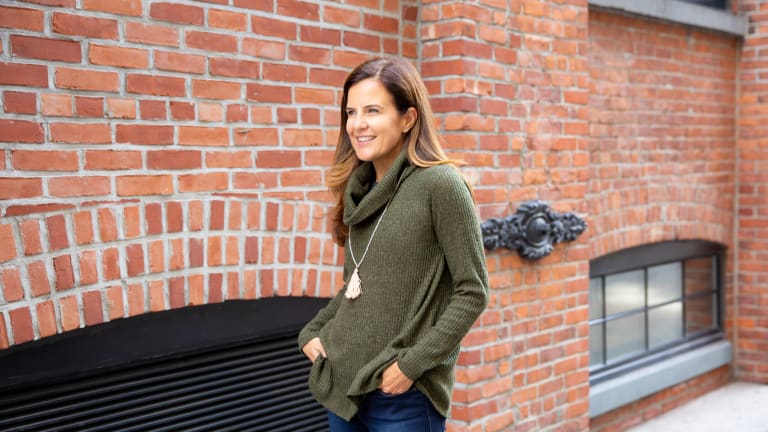 The Best of Fall Amazon Fashion for Moms
Well-priced fashion you can find on Amazon Prime
I don't know about you, but for me Amazon is a life saver. The two-day delivery has saved my butt quite a few times. Be it school supplies or household necessities, getting things sent to my house is a huge help for this working mom. One place I've struggled and felt a bit underserved from Amazon is the fashion. It's not the easiest place to shop, but I'm here to help with serving up the best of fall Amazon Fashion for moms. 
The Best of Fall Amazon Fashion for Moms
The photos in Amazon leave me a little flat. The women look like bad catalog models, not real women. But thanks to the Kellwood brand, it's getting easier to shop Amazon Fashion. 
The new brand for Amazon is called reCreation. Kellwood developed the line focused on denim. Kellwood has been making clothes for department stores like Macy's for years. They combined their work focusing on fit, fabric and fashion to create this new line of denim and they are a huge help for moms shopping Amazon.
Recreation Women's Fashion
This whole outfit is less thank $75! And it's cozy and cute. First, there's the top, I adore this reCreation Women's Long Sleeve Cozy Cowl Top ($25.99). It comes in two colors and has a perfect length for leggings. The neckline is very flattering.
Shop the long sleeve cozy cowl on Amazon here.
Pair the top with this perfect jegging ($34.00). It's stylish and comfortable and will be the type of thing you reach for again and again. ReCreation calls it the flexi-fit -- I call it fashion that works. 
The jean is made of silky stretch denim that moves and stretches with my body. They've also added a flexi-fit waistband that has a slimming panel.  
Get the Perfect Jegging on Amazon here.
Check out more ReCreation
If you want to see more of the collection, I have talked about some more pieces fro the collection. Check out more about reCreation here in last week's post.
MORE FASHION TIPS FOR MOMS
PIN IT!
Use pinterest to save your favorite fashion posts. Be sure to follow our Fall Fashion Trends Pinterst board here.
Momtrends was not paid for this post.