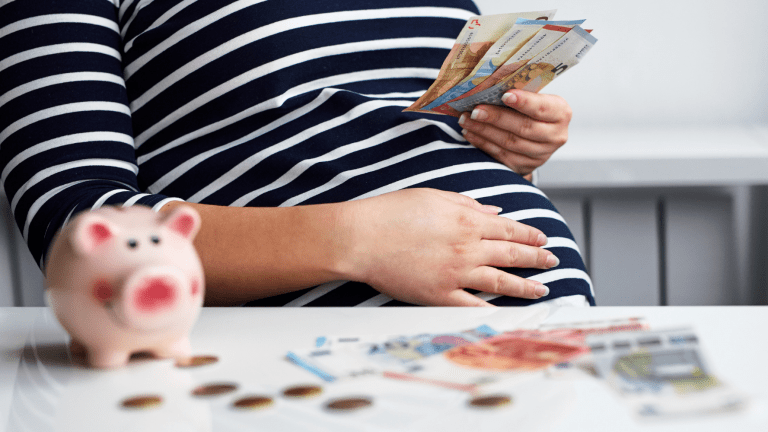 Your 9-Month Pregnancy Financial Plan
The words 'life changing' is an understatement when you learn that you're about to add a little one to your family. Over those nine months of pregnancy, you instinctively learn how to re-adjust your lifestyle to make plans for an expanded family. No small matter is your financial house. The big question: can you afford all that comes with a growing family? And how can you ensure that, in the future, you will be able to afford all of the things you dream about for your child, your family, and yourself?
With this in mind, Roselyn Wilkinson, author and financial advisor, has taken some of the lessons from her book, "It's Good to be Queen: Every Woman's Pocket Guide to Financial Sovereignty," and broken them down into an easy-to-follow nine-month plan. These are consistent with her "Top 10 Rules for Your Reign." 
Here is her easy month-by-month comprehensive pregnancy (and money) plan.
Month One – Get on top of your current debt and expenses.
Month Two – Identify all of the new costs associated with your new baby and factor them into a budget. (i.e. child care, food, clothing, supplies, etc.)
Month Three – Take a closer look at sources of income once the baby is born and how your life change will impact them to project future monthly income.
Month Four – Don't forget to save. Now is the time to determine how you will find a way to keep saving for those big expenses, including your child's education.
Month Five – Evaluate your insurance needs and options to protect your health and the health of your family and possessions.
Month Six – If you don't already have a financial team to support you, consider creating one. (i.e. financial planner, accountant, attorney, etc.)
Month Seven - Get your affairs in order. Make sure you have a will, Powers of Attorney, medical directives and a good attorney to guide you through it.
Month Eight – Look at all of your plans and carve out a budget for fun, which may include family vacations, daytrips to the zoo and other fun places, and self-care.
Month Nine – Welcome your new baby into the world with financial peace of mind!