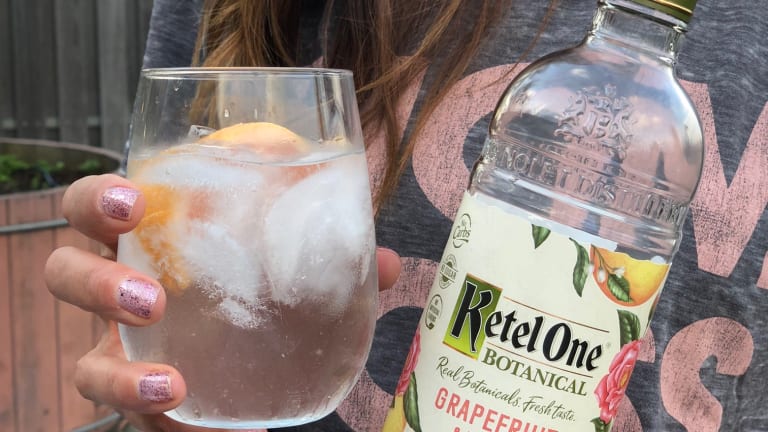 Publish date:
You'll Be Making This Grapefruit & Rose Spritz All Summer Long
We love us a nice crisp glass of rosé, here at Momtrends. (In fact, we're thinking about planning a team pilgrimage to visit to the pop-up rosé mansion coming this summer. I mean, a pool filled with rosé--we'll do it for the 'gram) 
We definitely embrace a rosé all day (all summer long) kind of attitude--at least in the after-work hours; so to celebrate National rosé day (woohoo!), we wanted to do something more than share a vicarious toast with our digital friends. So we are sharing the delightful recipe for a sprightly spitz that will be stirring and sipping all season.
Light, bright, and full of citrus and floral flavors, this delicious seasonal drink might have you ditching the rosé for the whole bouquet!
Grapefruit & Rose Spritz:
· Grab a wine glass

New Victory Announces a New Season of Shows
We know you're busy planning picnics and summer outings, but we wanted to let you know that The New Victory just announced their new season and it looks fantastic. We thought you'd like a sneak peek of what's in store! Each year the New Vic theater brings culture to tourists and ...read more
Fun Ways to Discover Venice Italy with Your Family
Greetings from Italy wear the gelato is rich, the clothes divine and the scenery is inspiring. Now that I've been to this fine city in the north of Italy, twice, I've amassed a list of favorites to share. These are some fun ways to discover Venice, Italy with your family. ...read more
· Fill it with ice
· Pour Ketel One Botanical Grapefruit & Rosé (1.5 oz.)
· Top with sparkling water (3 oz.)
· Garnish with a grapefruit slice
Optional Momtrends twist: add a splash of rosé wine for a hint of pink--it is National rosé day after all! Happy sipping.
This is not a sponsored post. Samples were received. All opinions are our own.