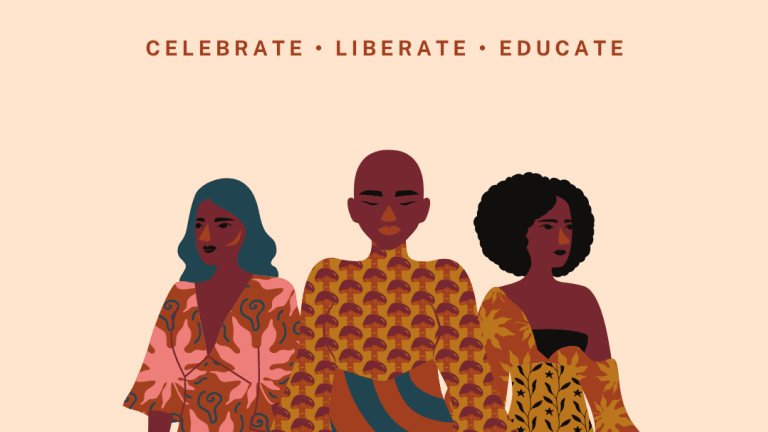 Women to Follow: Black Voices on Instagram
Women who are making a difference by educating and sharing their experience and become agents of change.
Juneteenth is upon us, and this is a new holiday to me. Since I'm educating myself about Juneteenth, I thought I'd take the community along for the ride. Where to start: Juneteenth is about marking the end of slavery. On this note, I'm continuing to make an effort to share Black voices that I'm listening to. I have started a list of Black female voices (agents of change) to follow on Instagram. 
Related: How to support the Black community right now
More about Juneteenth
Juneteenth started back in 1865. It was two years after the official Emancipation Proclamation, that some semblance of freedom arrive to slaves in Texas. On June 19th Union soldiers, led by Major General Gordon Granger, landed at Galveston, Texas with news that the war had ended and that the enslaved were now free. Sicne then, Juneteenth has been marked in a variety of ways. According to my research, prayer is often involved as are community events. Read more about the historical significance of Juneteenth here.
Women to Follow Black Voices on Instagram
Here at Momtrends, we are going to celebrate women who are making a difference by educating and sharing their Black experience. These voices are important for all of us to hear as we move forward in a movement to provide true equality and freedom. 

Get Educated
This book-lovers account is run by Glory Edim. She provides a wealth of inspiration and resources for women who want to learn via the written word. If you want a reading list, this is your spot.  Follow @wellreadblackgirl here.
Be a Better Version of Yourself
For daily mental health check-ins, you can't get better than Lalah Delia. The author/poet is all about getting us to our better selves. As she puts it, "I help people vibrate higher daily, so they can live a higher vibrational life on all levels." Follow the writer here @lalahdelia
An Inspiring Outdoor Voice
Since I am such an advocate of time spent outdoors, I'm always looking for more female voices who share my passion and Mirna Valerio is vital part of the community of women who love the outdoors. In addition to be an advocate of time spend in nature, Mirna is a plus sized and Black. She's a true, fresh voice that we need to hear more of. If you need motivation to get moving, this is your girl. Follow @themirnavator here
The Artist
We all know Instagram loves a pretty filter. You can take your Instagram experience to a higher level with Morgan's artwork, it's beautiful, inspiring and thought provoking. She gives me daily reminders to be BETTER through art. Follow @morganharpernichols here
Get Active
Author of So You Want To Talk About Race, Ijeoma Oluo, isn't going to sugarcoat things. She wants me to take action. I like how she holds me accountable for doing my part. Follow @ijeomaoluo here
MORE FROM MOMTRENDS
PIN IT!
Use Pinterest to save your favorite social media finds and be sure to follow our Momtrends board here.