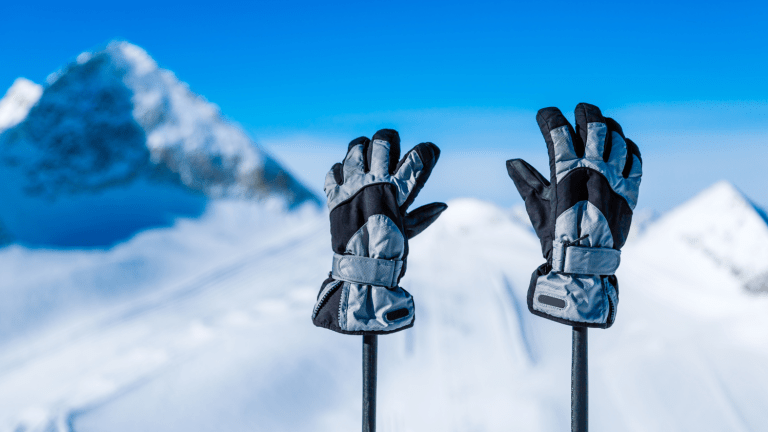 Winter Gear Cleaning and Waterproofing Tips
Keeping your family's winter gear clean and in working order will allow you to get many seasons from your expensive ski clothes and accessories.
The cold weather is coming. Families who love snow sports are cheering. Whether you love skiing and riding or fret when the snow comes, we all have to prepare for the cold, snowy weather means we have to get our coats and accessories ready to keep us warm and dry. We've reached out to the experts at Nikwax to helps us get our winter gear clean and make sure it's waterproof. 
Keeping your family's winter gear clean and in working order will allow you to get many seasons from your expensive ski clothes and accessories. It means that the gear you buy can be handed down from kid to kid so you'll get the best value out of your winter investments.
Cleaning and care in general
Most jackets and ski pants have a Durable Water Repellent (DWR) that allows water to bead up and roll off, keeping you dry. Over time, dirt, oils, detergents, campfire smoke, and s'mores can inhibit both the jackets' ability to shed water and to breathe. When this happens, not only can you get cold and wet from the outside, but water vapor can no longer escape and you to get soggy from the inside out.
How often should I clean?
When your gear is visibly dirty, or is wetting out, it's a good time to give it a wash. I try to remember to clean everything at the end of the season before I stash my gear. During the season, I try to spot clean to keep stuff in good shape. But I understand that moms get busy, so don't fret if you are pulling out last year's gear and just starting to prep for the season ahead.
There's an upside to keeping your gear clean: washing hardshells and synthetic insulated pieces in Tech Wash will not only clean, but will revive breathability and water repellency. Once the item is cleaned and dried, test its waterproofness by spraying a bit of water on the item. If the water beads up, your item is still waterproof. If the water soaks into the fabric, it's time to waterproof again. Nikwax says a good rule is to re-waterproof every 3-5 times you clean. 
How Clean Your Ski and Snowboard Gear
Here are our tips to extend the life and effectiveness of your snow gear.
Always follow the care label! If it says to wash cold or to hang dry, it's important to follow those instructions so as not to void the manufacturer's warranty (or destroy your gear!). 
 Spot treating can be a huge help. Do a quick scan of your kiddos' gear at the end of the ski weekend. Cuffs, zippers, and areas by the face can get extra dirty. For these trouble spots, pour a small amount of the cleaner directly on the area, and lightly scrub with a soft-bristle brush (like an old toothbrush). TIP: If you use a lot to spot-treat, reduce the amount you add to the washer, so you don't cause over-sudsing.  
Pick the Right Cleaning product: Nikwax products work at all temperatures and don't require heat to activate, so you can be sure to follow your item's care tag.     
Heat only when allowed. Certain items (like GORE-TEX) recommend using heat after cleaning. Others, (like eVENT) say "no heat please!" Only use heat when the care label allows. Nikwax waterproofers do not contain PFCs, so they do not need heat to activate.    

How to Clean Down
It's a good idea to clean down regularly, as dirt and oils can cause the feathers to lose their loft, thereby reducing the effectiveness of your items' insulation. Cleaning with a proper, gentle cleaner like Nikwax Down Wash Direct is key, as harsh detergents can cause feathers to become brittle and break, and those detergents will also impair the durable water repellent (DWR),on the jacket (and on the feathers if it is a waterproof down item). Down Wash Direct is great for both regular down, and waterproof down. It will actually extend the waterproofing of treated down.
TIP: No agitator! Down should always be washed in a machine with NO agitator. Top loaders with agitators bash the down around, causing breakage, and can tear the lightweight outer shell of the jacket.
Dry thoroughly. Always follow the care label regarding heat and the use of a dryer. Hopefully, it allows tumble drying, as air drying down is a bit challenge. If you can, tumble dry on low, it will take quite a few cycles. (Drying at too high of a temperature can singe the material). Throw in a couple of clean tennis balls or dryer balls to help break up down clumps as it dries. If you must air dry, be sure to spin out as much water as you possibly can. Hang the item in a warm, dry place. Frequently check in on the item and massage it to break up clumps. This will take a while.
How to Clean Gloves
Keep them clean! With waterproof breathable garments, keeping them clean assures they stay waterproof and breathable by maintaining the coating. It also helps extend their life, as body oils and sweat attract bacteria, which eats away at the linings. We see lots of jackets that delaminate due to this.   
Rinse: Before using a technical cleaner, rinse off any extra dirt or crud—use a stiff bristle brush if needed. Try cleaning with the Nikwax Footwear Cleaning Gel and then re- waterproofing with a product that fits the fabric or leather of your gloves. Try the Glove Proof from Nikwax to restore and add water-repellency to leather or fabric gloves (note: these are Amazon Affiliate link). The gloves can be wet or dry when you apply. (Many top brands like Flylow and Kinko include a sachet of Waterproofing Wax for Leather with their gloves).     
MORE SKIING RESOURCES FROM MOMTRENDS
PIN IT!
Use Pinterest to save your favorite family travel features. Be sure to follow our Ski Moms Pinterest Board.
Momtrends was not paid for this post.