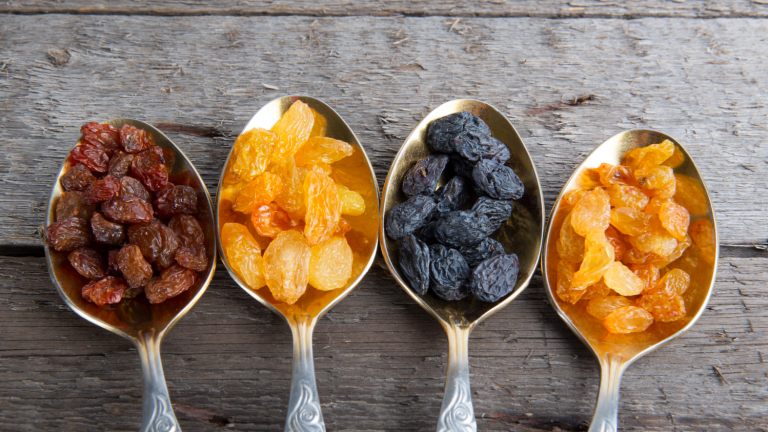 Why We Love Dried Cranberries
Upgrade your snack to cranberries and get double the antioxidants of raisins.
Have you ever done a taste taste between dried cranberries and raisins? I recently participate in this fun swap from raisins to dried cranberries by adding them in everything from cookies to breakfast bars. These vibrant cranberries have double the antioxidants of raisins, are an amazing source of fiber and equal one serving of fruit. I loved testing out this tangy and sweet cranberries
Related: Four ideas for fresh cranberries
Fun facts about dried cranberries!
Dried cranberries have double the antioxidants and the same amount of sugar as the leading brand of raisins, plus unique cranberry health benefits.
A 1/3 cup of dried cranberries provides the same urinary tract health benefits as one serving of cranberry juice cocktail.
Dried cranberries are fat-free, cholesterol-free and have no artificial flavors, preservatives or trans-fat and are a good source of fiber to help curb your hunger longer than many snacks.
One serving of dried cranberries meets 25 percent of your daily recommended fruit needs.
Dried Cranberries Snack Inspiration:

Adding a dash of dried fruit during meals or snack time is a great way to get an extra serving of fruit any time. In fact, 1/4 cup of dried cranberries equals one serving of fruit or ½ cup of fresh fruit. So the next time you reach for raisins, grab dried cranberries instead-- they can punctuate any meal or snack time with a healthy, delicious twist!
BREAKFAST: Toss dried cranberries into yogurt, hot or cold cereal or add a healthy kick to everyday breakfast foods.
LUNCH: Give a traditional salad a zesty twist by adding dried cranberries for a sweet and tangy punch.
DINNER: Create the perfect glaze or dipping sauce to spice up your favorite meat or fish dish.
MORE FOOD IDEAS FROM MOMTRENDS
PIN IT!
Use Pinterest to save your favorite recipes. Be sure to follow our Healthy Eats board
Momtrends was not paid for this post