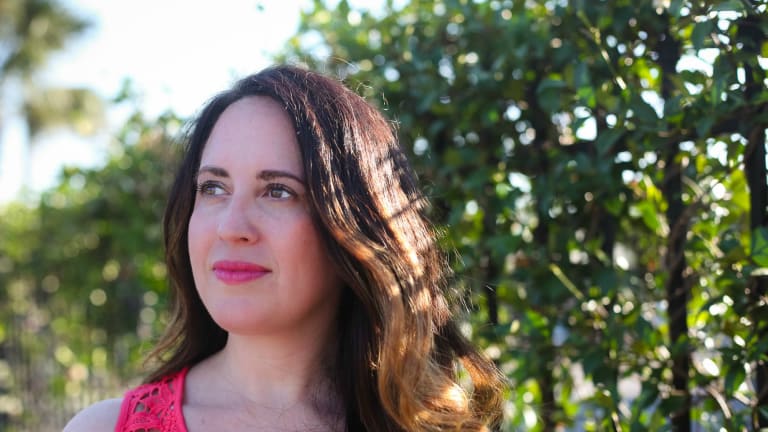 Why Special Needs Moms Must Have Me Time
Are you a special needs mom? If so, I'm talking to you today. And if you aren't, maybe you can share this with someone who is, because as together as she may look to you, she's struggling. We all are. You see, when I became a mom for the first time, I semi knew what to expect. I mean my own mother had been pretty honest with me about the highs and lows of motherhood. Plus, I had a few friends who weren't shy about sharing their thoughts on labor, colic and those terrible twos that were surely ahead.
That being said, as much I thought that I somewhat had a handle on how things would go, nothing can prepare you for special needs parenting...Nothing. Us special needs moms are in a club that we didn't sign up for, but one we wouldn't leave no matter how tough it is being a member-- because our babies got us into that club and we certainly can't imagine life without them.
Now finding out that your child has special needs comes with a horde of emotions. And the biggest one you have to wade through is guilt. I'm talking about serious, gut wrenching guilt. You wonder what you could have done differently. You agonize over whether it's your fault that your child struggles. You question whether every parenting decision you make is the right one. It is maddening and exhausting all at the same time.
And with all that guilt comes the abandonment of self care because everything becomes about your child's needs, not to mention your other child who you always feel like is getting the short end of the stick. So, how could you possibly take some time for yourself. I had to learn the hard way that if you don't pencil in that much needed me time, you AND your children will suffer. It's impossible to be the advocate you need to be or have the patience you need to have if you don't take care of yourself. So, let's talk about why special needs moms MUST have me time and how we can make that happen shall we?
Special Needs Moms Self Care Tips
1. Do not neglect your mental well being. You need to come at special needs parenting from a calm space and it's exceedingly difficult to get to that space without work. Whether you go to therapy or even just have a weekly vent sesh with your best friend, do something to nurture your mind. I, for one, meditate. And I highly suggest you give it a try if you haven't. Meditation has done wonders for my serenity.
2. Do not neglect your body. It can become far too easy, far too fast to say I'll start exercising again when things calm down or I'll start eating healthy again when life isn't as crazy. Well, let me tell you...Yesterday was too late to start taking care of yourself. I don't know about you, but I find myself devoid of energy and a virtual bundle of nerves when my body isn't running the way it should. And that is not conducive to optimal parenting.
3. Do not neglect your relationship. If you have a partner, make sure you make time for him or her. Nobody else will understand what you're going through in the same way that your child's other parent will. If you remember to be kind to each other and try not to take out your frustrations on each other you will be able to give each other the support you both desperately need. Two words. DATE NIGHT. Keep that connection strong and you can conquer anything together!
As you can see, I consider me time anything that you can do to benefit YOU. Strong minds, bodies and relationships make stronger moms. Taking care of the important aspects of your life apart from children doesn't make you selfish, it makes you a survivor. All parents need me time, but special needs moms MUST have me time. Period. I firmly believe that you can't be the best parent you can be if you don't focus on yourself. If you're a special needs parent, daily life can truly get the best of you if you don't take heed. Believe me mamas, I've been there. The only reason I feel like I've finally come up for air is because I didn't allow myself to drown.
*And in case you're embarking down the 504 or IEP plan path, I shared some tips from my own family's experience that could help you prepare for your meeting!
We were not paid for this post.