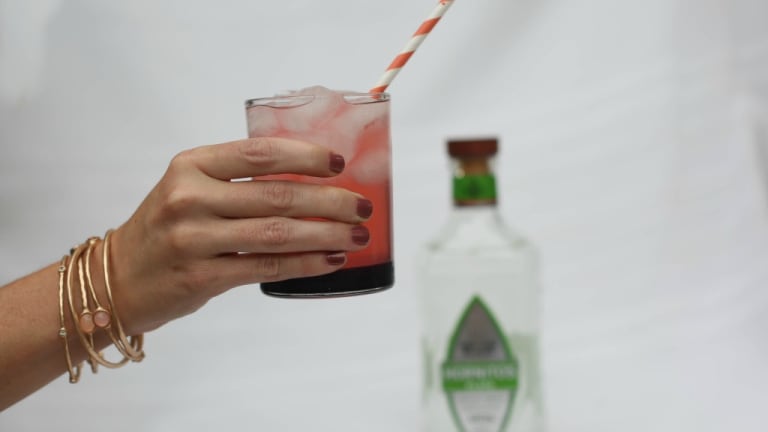 Why I Stopped Drinking for 90 Days
Wellness, wellness, wellness...We keep talking about it and you keep seeing articles about it everywhere you look these days. Am I right? Well, we have all been wholeheartedly sharing loads of wellness topics with good reason. When you feel good, life is just better. Plain and simple. Over saturation simply doesn't apply here in my book. There are those who find the concept of self care overwhelming because life is already so busy, taking care of yourself is just another iron in the fire. The thing is: it's the most important iron. If you don't take care of yourself, it's hard to take care of everything else on your plate. And, as busy mamas, I know you have a LOT on your plates. And I'm right there with you. I stopped drinking for 90 days recently and it was because I wasn't taking care of myself...
You see, I've been really focusing on my own personal wellness the past several months. I reached a breaking point and realized that something had to change or I was going to drop ALL the balls I was juggling, I started to see a shift almost immediately. By committing to my own well being, I became so much more productive. I've gained so many positive things from honing in on a wellness focus, I've felt compelled to share what has worked for me. And that's why I'm going to tell you why I stopped drinking for 90 days...
I Stopped Drinking for 90 Days
Let me ask you a question. How often do you drink? A few times a month? A few times a week? A few times a day? Not too long ago, I found myself pouring a couple glasses of wine at night more often than not. Sure, the hubs and I had a few weekend cocktails, but those weekend cocktail hours crept into our everyday week. I mean life was stressful. With a special needs kiddo, a house we were renovating and two busy careers, how could it not be?
And while we weren't overindulging, just having one or two at a time, I found myself not feeling great and the hubs was in the same boat. Being that we had been eating a very clean diet and running regularly, we both should have been feeling tip top. We had even adjusted our sleep schedules so we were getting more rest. Yet, we didn't feel our best. So, we decided to try a little test. We  settled on removing alcohol from our house and abstaining from it for 90 days.

Why 90 days you ask? Well, it was a long enough period that we thought we would see some results without it being overwhelming...Because I'm not going to lie. Sometimes mama just wants a nice glass of wine or maybe even a festive tropical drink and there's nothing wrong with that. We just had to get out of our nightly pattern. You know what? It worked. Within a week or so of cutting alcohol from our day we started to feel so much more refreshed when we got up in the morning. Our heads were clearer. We had more patience with the kids and each other. We dropped a few pounds. And we even found ourselves heading out earlier on the weekends. There's nothing like a beautiful Saturday morning. Sigh.
More Wellness Tips
Yep, our little self imposed detox did just what we had hoped it would do. It reset us. And don't we all need a nice little reset every now and again? Fast forward several months later and I have a drink maybe once or twice a week and sometimes not at all. I feel GREAT y'all. After being on this planet more than a few years, I finally figured out that it's ok to focus on myself, my health and MY needs. There is nothing shameful about a mom wanting to live her best life. And while our families are our top priority, we need to make room for US too!
* If you too are looking to focus more on wellness, check out my tips on how to trash toxic thoughts!
We were not paid for this post. This post is not intended to give medical advice. Please consult a medical professional before you make any changes to your lifestyle.