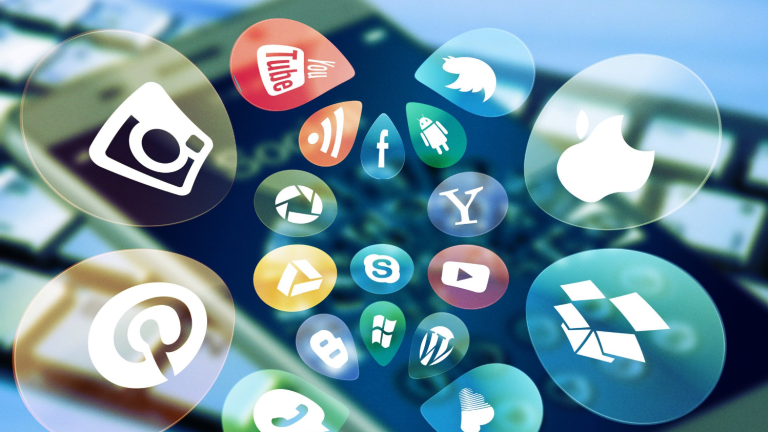 What's Wrong With Facebook and Instagram and Teens
Follow along as Facebook is held accountable for practices that can potentially harm our kids.
As I type both Facebook and Instagram are down and the Internets are all abuzz over the accusations that Facebook has been mishandling our data, inciting violence and damaging our children. Anyone who is shocked by this is most likely a social media newbie. As we all struggle to sift through what's wrong with Facebook and Instagram, I'm especially interested in how to protect the teens and tweens out there.
I'm a savvy social media user. I know that I am the product (and if you don't know what I'm talking about watch the Social Dilemma documentary on Netflix). The rule is, if it doesn't cost money to sign up, then you and your data are the product. Full Disclosure: at Momtrends Media we make money by putting ads on the website and weaving in sponsored content. I disclose when I'm trying to sell you something.  
Over the past few months, a leak sprung at Facebook. An insider was sending files to the Wall Street Journal in an attempt to expose the crimes at Facebook. And it's purported to be actual CRIMES not just icky practices. It is a crime to mislead shareholders about business practices. Read the full article here.
How Instagram Harms Girls
This is the big news, and the part that infuriates me. Facebook researchers found that Instagram makes body image problems worse for one in three teenage girls and makes one in five teenagers feel worse about themselves. Facebook also found that teens blame Instagram for higher rates of anxiety and depression. AND IT LOOKS LIKE THEY DID NOTHING. They buried this data.
This weekend the whistleblower was exposed as a former Facebook data scientist named Frances Haugen (you can help with her legal fees with this GoFundMe account here). Haugen shared her views in a lengthy 60 Minutes interview over the weekend. And here is more of the research that she exposed (screenshots from the WSJ article).
How to Approach Instagram with Your Teens
It seems the internet is helping us all hit pause right now. But eventually these platforms will be back up and parents are going to need to get more involved. Until we have government oversight of the companies and treat them as utilities, it's going to land on the laps of moms and dads across the land. Now these are MY rules.
Wait as long as possible. Definitely until they are 13.
Use screentime apps to limit time on social media.
Discuss filters, privacy, mental health and body image with your children.
Make sure you follow their accounts and that they follow you. Yep, it's a little cringy, but the information has to flow both ways.
I've been critical of Facebook and Instagram and kids for YEARS (check out this post from 2017 as I decry the launch of Messenger Kids). We can do better, and now it's up to all of us to fix this mess. 
What My Daughters Wants
Well, mostly to not be micromanaged. But when they are in communicative moods, I hear some good stuff from them. This morning my daughter thought the following would be helpful.
Hide likes
Have a disclaimer on filtered photos that the photos have been retouched. (I thought this was genius).
Time limits
News From Instagram
On September 27th, I got an email from the Instagram press team: 
"Hope you're well! I'm reaching out to share some news about teen safety on Instagram:
Today, we posted a blog post by Adam Mosseri, the Head of Instagram. He shared that we're pausing our work on 'Instagram for Kids.' We'll continue to work with parents, experts, policymakers and regulators, to listen to their concerns, and to demonstrate the value and importance of this project for younger teens online today.
We'll continue our work to expand parental supervision to teen accounts (aged 13 and over) on Instagram. These new features, which parents and teens can opt into, will give parents tools to meaningfully shape their teen's experience. We'll have more to share in the coming months.
There have been a lot of questions about how parents can support their teens as they navigate social media, and figure out what makes their time online meaningful. Over the past few years, we've built a number of tools to support teens who might be dealing with bullying or want more control over their safety and privacy. If helpful, I've included a list of those features below, as well as links to where parents can find out more."
What Facebook Suggests 
Here's what Facebook suggests on how to handle the platforms: "Control is essential to the experience that people have on Facebook. We've introduced tools with people's well-being in mind so they can manage their experience"
Hiding likes: we're giving everyone on Instagram and Facebook the option to hide like counts on all posts in their feed and like counts on their own posts, so others can't see how many likes their posts got.
Time spent controls: Includes a dashboard that shows how much time people have spent in the app in the past week, a customizable daily time alert, and a mute push notifications setting to limit notifications.
Snooze & Unfollow: Helps people hide certain pages, groups or people
News Feed and Ad Preferences: Helps people see more or less of certain friends and family and see relevant ads.
Privacy Checkup and Security Checkup: Helps people review who they're posting to, manage or delete apps connected to their account, and edit the privacy of information on their profile.
Managing difficult life moments
More from Facebook: "Everyone has difficult moments, and for some, they might turn to social media during that time. Our research shows that when people post about difficult life moments, those posts receive far more feedback from friends, offering both public and private support. We have designed tools to help in these specific moments, should someone turn to Facebook or one of our apps for support."
Take a break: This feature on Facebook can be used when you want to see less of someone for a period of time, for example, someone you may have just broken up with.
Memorialized accounts: these have had a positive reception and are reported as meaningful to friends and family, allowing them to reminisce and hear from others who loved the person.
This story is a work in progress and I will add resources to this page to keep everyone updated. For now, I'd put this out there.
More Momtrends Resources for Managing Social Media
PIN IT!
Use Pinterest to save your favorite ideas from Momtrends. Be sure to follow our Parenting Teens and Tweens board here.