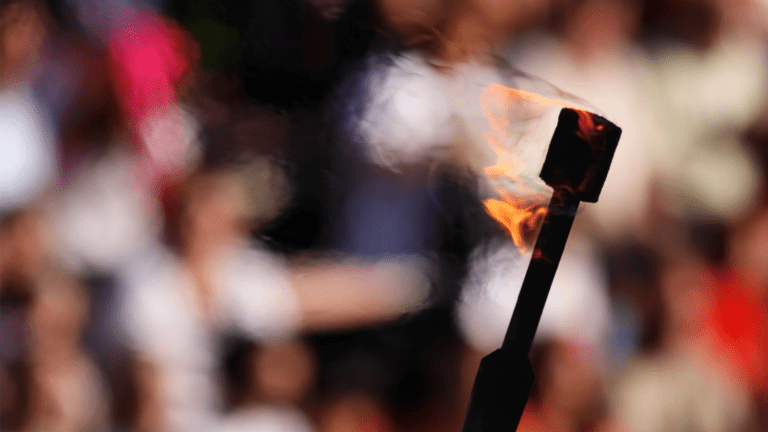 What You Need to Know About the Summer Olympics
We've got fun facts and fan tips to enjoy the Summer Olympics with your family this year.
I am beyond excited for the upcoming Summer Olympic Games. For a while it didn't look like they were going to happen, but now it's a GO! Here's what you need to know about the Summer Olympics.
Related: How to make your own gold medals
The History of the Summer Olympics
The Summer Olympic Games are normally held once every four years. The Games were first held in 1896 in Athens, Greece, and were most recently held in 2016 in Rio de Janeiro, Brazil. Japan was SUPPOSED to host the summer games in Tokyo in 2020...but you know COVID happened. That means for the first time, the Olympics were bumped to 2021.
Fun Fact: The Olympic Games are held every four years to respect the ancient origins of the Olympic Games, which were held every four years at Olympia.
The 2021 Olympic dates: 
Opening ceremony: Friday, July 23, 2021. The Tokyo Opening Ceremony will be broadcast live on July 23 at 6:55 a.m. ET on NBC, with a primetime replay scheduled for 7:30 p.m. ET.   
Closing ceremony: Sunday, August 8, 2021
How Many Events are in the Summer Olympics?
In total, the Tokyo Games will feature 339 events across 33 sports. There are more than 11,091 athletes expected to attend. In 2016, TEAM USA sent over 500 athletes, it's yet to be determined how many will go to represent our country this year. Here's the list of events
Aquatics
Artistic Swimming (2 events)
Diving (8 events)
Swimming (37 events)
Water Polo (2 events)
Baseball 
Baseball (1 event)
Softball (1 event)
Basketball 
Basketball (2 events)
3×3 Basketball (2 events)
Cycling 
BMX Freestyle (2 events)
BMX Racing (2 events)
Mountain Biking (2 events)
Track Cycling (12 events)
Road Cycling (4 events)
Equestrian 
Dressage (2 events)
Jumping (2 events)
Eventing (2 events)
Gymnastics 
Artistic (14 events)
Trampoline (2 events)
Rhythmic (2 events)
Karate 
Kata (2 events)
Kumite (6 events)
Canoeing 
Sprint (12 events)
Slalom (4 events)
Wrestling 
Freestyle (12 events)
Greco-Roman (6 events)
Volleyball 
Volleyball (2 events)
Beach Volleyball (2 events)
MORE EVENTS
Archery (5 events)
Athletics (aka track & field will have 48 events)
Badminton (5 events)
Boxing (13 events)
Fencing (12 events)
Field Hockey (2 events)
Football (aka soccer 2 events)
Golf (2 events)
Handball (2 events)
Judo (15 events)
Modern Pentathlon (2 events)
Rowing (14 events)
Rugby sevens (2 events)
Sailing (10 events)
Shooting (15 events)
Skateboarding (4 events)
Sport Climbing (2 events)
Surfing (2 events)
Table Tennis (5 events)
Taekwondo (8 events)
Tennis (5 events)
Triathlon (3 events)
Weightlifting (14 events)
New Events in the Summer Olympics
Each season it seems like the Olympic Committee trys out some new sports. This summer, the International Olympic Committee approved the addition of surfing, sport climbing, skateboarding, karate and baseball (men)/softball (women). They are all listed in the above events.
The Tokyo Mascot
Miraitowa is the official Tokyo Olympic Games mascot. Isn't he cute! The name Miraitowa is derived from two Japanese words. "Mirai" which means future and "Towa" meaning eternity. The name is meant to symbolize a future of eternal hope for people around the world. The little guy (girls?) was created by artist Ryo Taniguchi.
Fun Fact: The Olympic mascots date as far back as Schuss at the 1968 Winter Olympics, Grenoble.
Learn about Tokyo
Tokyo is the capital of Japan and home to nearly 14 million people. Tokyo and its surroundings are often classified as the world's largest metropolitan area. According to the Washington Post, Tokyo has been savvy and has updated old venues rather than starting from scratch. More than half of the 43 Olympic venues were already in existence. Tokyo hosted the games in 1964, and the same National Stadium they used then, will be used this year. The 68,000-seat stadium will host the opening and closing ceremonies, as well as track and field and the women's gold medal soccer game. 
How to Watch The Games 
You can watch the opening ceremony on your local NBC affiliate station, or stream it at NBCOlympics.com. I download the NBC Sports app to track the action on the go.
Sport specific Olympic coverage will be spread across multiple NBC Networks, including NBC Sports Network, CNBC, the Olympic Channel, the Golf Channel, and USA; Telemundo and Universo will carry Spanish language coverage. 
Are you a fan?
More than ten years ago, I got to be a part of the Winter Olympics in person. I went to Vancouver to blog live from events and meet athletes as I part of the P&G Thank You Mom program. It was simply unforgettable. I'll never forget this experience and can't wait to watch this summer's celebration.

MORE OLYMPICS FUN FROM MOMTRENDS
PIN IT!
Want more ideas on how to have fun with the kids during the games? Be sure to follow our Olympic Fever board here.