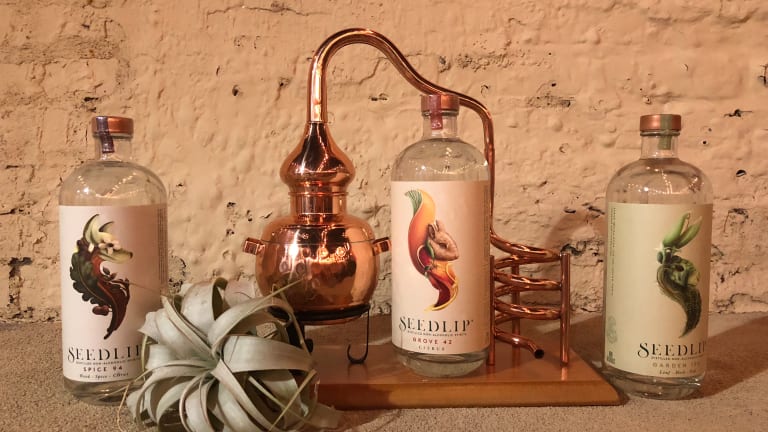 What to Drink When You're Not Drinking
The First Distilled Non-Alcoholic Beverages
Don't get us wrong. We love a good glass of wine or finely crafted cocktail here at Momtrends. I mean, that's why we started our weekly Saturday Sips column to begin with over two years ago--to share delicious bottled finds and seasonal drink recipes. 
Related: Adult mocktails loads of flavor and fun
But sometimes, we need a break from imbibing--even light social sipping can get tiresome. (Read why our editor Kristen decided to take a 90-day hiatus!). I, personally, have taken a step back because--well, because, I'm pregnant--so, yeah, I don't have much of a choice. Still, even when I wasn't in this delicate position, I tried to limit my intake to one or two drinks on the weekend. 
Now that I'm totally abstaining, I'll say this: I don't miss the subtle headache or even slight buzz. But I have found myself bored with sipping a generic club soda creation while out and about at dinner parties and events. So, what can you drink to liven things up when you're not "drinking?" Enter Seedlip, the world's first distilled non-alcoholic beverages.
 Nicole, introduced me to this product, after she attended a rooftop sip-and-see event. She was instantly sold, and like a good trend-spotter, she spread the word to the rest of the team at our annual weekend company retreat. She mixed me up a simple and tasty mocktail, and I, too, became an immediate fan. 
There are three flavors: Grove 42, a citrus blend best served with tonic and a twist of orange peel; Spice 94, an aromatic spiced-berry blend that pairs well with tonic and red grapefruit; and Garden 108, an herbaceous green-inspired blend. 
Each bottle is beautifully designed; this is not a cheesy mocktail alternative; it's a well-crafted artisan-inspired drink that will enliven your tastebuds and keep you feeling fabulous. This season, take a break from the incessant drinking and sip some Seedlip.
You can shop for the collection of blends and gifts on Amazon.
MORE MOCKTAILS ON MOMTRENDS
PIN IT!
Use Pinterest to save your favorite mocktail recipes and be sure to follow our Drinks board here.