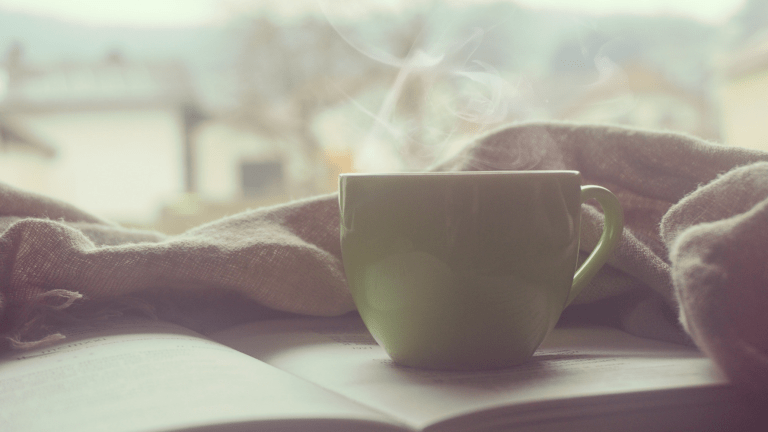 What Moms Would Do With a Whole Extra Day
It's a Leap Year. Let's Dream Big for February 29, and Put a Plan in Action.
We talk a lot about time management here at Momtrends. We use time-blocking techniques in our work, and perpetually emphasize the importance of carving out quality time for yourself, your family, and your partner. We talk about making time to read and write and play and meditate. We preach about going to bed early and getting exercise in. And while we mean every word of (well-intended) "wisdom," we also know all of this is a lot easier said than done. And, admittedly, sometimes we neglect to follow our own advice. Moms are crazy busy, and "time" is scarce. 
But what if it wasn't? What if you had a whole extra day to plan anything, do anything, accomplish anything? No obligations, no schedules, no rules. Would you use it to relax and recharge or schedule it with back-to-back appointments or take the family on an epic trip? 
Feb. 29 is on the calendar in 2020. It's a leap year--and, while we realize, it's just "another day," we think it's time to change that mentality. We only get one of these once every four years, so let's seize it and make the most of it. 
We crowd-sourced a bunch of moms for their extra-day ideas! Here are our favorite answers:
"I'd book a trip to the spa and schedule a day of nonstop pampering: massage, facial, manicure, pedicure, soak, salt cave, and bottomless champagne. It's an extra free day--if only it was actually free, too!" - M., mom of 2 
A trip to the spa sure does sound nice, and even though you probably can't make it happen on Feb. 29. To make this fantasy a reality, we'd need babysitters and plenty of money to spend, you can still indulge in a spa-like setting at home. Here's how you can turn your shower into a spa-like oasis.
"I'd use the black out shades and catch up on sleep. All freaking day." R., mom of 1
This sounds absolutely dreamy. Wouldn't it be nice to curl into bed and designate a whole 24 hours to catch up on zzz's? If you have a baby crying next door or hungry kids begging for breakfast, you'll probably have to roll up out of bed and wake up. But you can still make the most of the shut-eye you do get. This pillow can help!
"I would deep clean the house from top to bottom. It's something I constantly put off. I always feel like there's something more pressing to do. I don't enjoy scrubbing, but I think I'd feel super satisfied and accomplished.", S., mom of 3
Getting a head start on your spring cleaning doesn't sound fun, but it sure would be an achievement. You don't need a whole day to get a leg up on your scrub down, here is how you can start the process a little bit at a time.
"I'd like to spend my time volunteering in my community. I have little ones at home so I don't get out often, but I miss the feeling of helping others outside my small circle and contributing to the greater good." K., mom of 1
Volunteering is good for the heart and soul. It can put things into perspective and give you a sense of satisfaction. But you need not carve out a solo day to make time for others in need. Get your entire family involved in your community and share this sense of purpose, together.
"Netflix. I'd have a date with Ben and Jerry on my couch." B., mom of 3
Sometimes you just want to veg out. I feel this so hard. A whole day to Netflix and binge might be excessive, but you certainly can indulge in a nap-time TV sesh or camp out in front of the screen while the kiddos are at school. Make the most of it by checking out these worthy shows. Enjoy--and consider calories eaten on Feb. 29 free, too!
"I would have a choose-your-own-adventure style day with my kids--whatever they want to do, where-ever they want to go (within reason, of course). I don't get to be 'fun mom' very often, and I would use this opportunity to be spontaneous." - B., mom of 2
Every day is an adventure when you're a parent. You don't have to go far or plan big. Your kids just want to spend quality time with you, being active and discovering new things. Just pry those devices away from them and get them outside or keep them engaged with these ideas.
"I'd read all the books I keep meaning to read. Or, I'd probably fall asleep trying or read all the books I keep meaning to read." - L., mom of 3
We're always on the hunt for great books here at Momtrends. But we understand that finding time to read when you're busy managing a family can be hard, and bedtime reading can turn into bedtime straightaway. We have some tips to help you squeeze some book-time into your busy life.
"I'd go to a fancy coffee shop and work and catch up on everything. And get highly caffeinated." - J., mom of 2
It would be nice to duck out for a day and have a few solid hours of work work work. Still, if you're stuck typing emails between playtime and snack time, we have some work-from-home tips to help increase productivity and decrease distractions.
"I'd probably end up staring at the walls. I'd have no idea what to do with myself if I was totally 'free.'" - N., mom of 4
Yes, it's easy to get "lost" in motherhood and forget what it is you do and enjoy on your own. Instead of staring into space, regain your sense of self. You can start with some breathing and meditation. 
"I'd handwrite the thank you letters and notes. I always want to, but I never end up doing it. I end up texting or emailing, but I love writing and receiving beautifully hand-written notes." - A., mom of 2
Ah, the art of the handwritten note. Yes, it'd be nice to bang them all out in one sesh, but if you can't, that doesn't mean you should give up on the idea entirely. It should only take five minutes to write a quick "thank you," so how about doing one per every day of the work week? You'd be done in no time! (And while you're at it, why not spruce up your handwriting skills?)
While we know that we don't actually have a free 24 hours to use as we please on Feb. 29, we can use this "extra" day as a reminder to treat ourselves and explore our own interests. Be sure to carve out a little bit of time that day to do what you want to do. Take a "leap," and make the most of it.
Want more from Momtrends?
1. Simple Ways to Engage in Self-Care This Month
2. The Benefits of a Cold Shower
This is not a sponsored post. All opinions are our own.