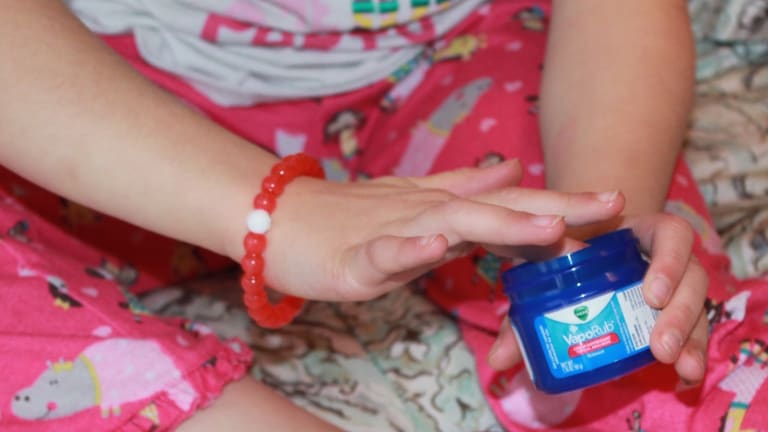 Publish date:
$150 in Visa Gift Cards plus Sick Day Prize Packs Giveaway
Vicks VapoRub saves the day (& night!) Giveaway
$150 IN VISA GIFT CARDS PLUS SICK DAY PRIZE PACK GIVEAWAY (5 WINNERS)
Mamas, we are bringing you an exciting giveaway from our friends at Vicks! We know the winter germs have set in and many of your littles are suffering. Well don't fret, we have a "Germs" coloring book complete with colored pencils, and a $30 Visa gift card ~ perfect for stocking up on Vicks VapoRub and getting through those sick days. Lucky for you we are choosing 5 winners! Enter the giveaway below.
Our middle daughter is a sports lover. She enjoys being active, is a great teammate, has demonstrated good sportsmanship, and every coach that has ever worked with her deems her very "coachable". Cue proud parents bubbling over. But when her close friend asked her to join the basketball team, it was the first time we saw her hesitate and shy away from an opportunity to learn a new skill. Compared to her fellow peers, she is, shall we say, vertically challenged. We know there is so much more to basketball, but when you're 8, this presented a big obstacle for her. After much cajoling, she decided to join the team, and BAM! overnight our ball-shy girl is full in the action and loving it at every, eh...bounce.
Bee is a busy child, as dedicated to her studies as she is her sports and we put a lot of effort forth into keeping our kids healthy so they don't have to miss a beat. We all know the cough and cold season has not been kind (big eye roll, as we know it has been brutal) and despite our healthy diet, hydration, hand-washing and good sleep routine, Bee had a nagging cough that was keeping her up at night. The cough was wearing her down fast. What was a mama to do? She knew if she missed her practice she wouldn't be prepared for her Sunday game. and this game was not like the others...her extended family would be in town and they were all attending the game to cheer her and her teammates on. She was determined to be game ready. We turned to Vicks VapoRub and the difference two applications made was the difference between her being able to play and her warming the bench.

I know my mama trusted Vicks VapoRub for me when I was a child, so I knew I could trust it to use it on my littles and that's why we're excited to bring you a giveaway to get you (and keep you!) ready for cough and cold season. Not only does the prize pack include a "Germs" coloring book and colored pencils to keep your little one occupied, but the $30 Visa gift card lets you stock up on Vicks VapoRub, tissues, soup and other "sick day" must haves.
The Vicks VapoRub's medicated vapors helped my daughter get the much needed relief from her cough, so she could rest and keep her strength up for the big game. Now, five (5) lucky mamas have a chance to win the "Sick Day" Giveaway to keep your littles game ready too!
We are all about sticking together mamas, so we partnered with Vicks VapoRub to bring you an exciting giveaway. FIVE (5) readers will win a Vicks VapoRub prize pack including: a "Germs" coloring book, with colored pencils and a $30 Visa gift card to stock on up Vicks VapoRub! 
Enter via rafflecopter below:
This is a sponsored post on behalf of Vicks VapoRub. All opinions expressed are original to Momtrends and are our own.