Gift Ideas & a Valentine's Day Giveaway
"Will you be my Valentine?" My kiddos love getting a little love note in their lunchboxes and as we approach Valentine's Day, I have been lucky enough to be on the receiving end of such endearing little pick-me-ups. We're happy to spread the love and bring you some of the 2018 top trends in Valentine's Day gifts, plus a giveaway! 
Picture Keeper: I have needed a Picture Keeper Connect for years! How many of us have hundreds of photos lingering on our smartphone awaiting their final destination? It's ok we have a easy to use, compact solution!  Picture Keeper Connect is an all-in-one USB device that plugs directly into a smartphone to backup all photos, videos and contacts. It's compatible with both iOS and Android smartphones & tablets and Mac/PC computers. The drive does not require WiFi, storage, or data making it easy to use on-the-go! Picture Keeper allows you to never face the dreaded "out of storage" message again, by backing up your phone and clearing up space for more memories.
Cakest: I love to bake, but cake-making is not my thing. It would take me hours to elevate my cake-making skills to beyond "novice", until now. Cakest is a DIY cake kit and is sure to make even me look like a contestant on cake wars, (ok maybe not, but at least I can feel proud of a beautiful homemade creation and show off at the next bake-sale).  Started by old friends living with their families in Brooklyn, New York, Cakest is a new business that offers do-it-yourself cake kits. Novice and experienced bakers are guided through the entire process with step-by-step instructions for baking, decorating and presenting a masterpiece cake, aided by a kit that includes ingredients (gluten-free cake mix, fondant), and baking tools (cake pan, cake board, offset spatula, rolling pin, decorating tools). All kits are designed with first-time bakers in mind.  How sweet is this DIY heart cake? 
Kwik Stix: Get colorful & create beautiful collages, posters, Valentine's Day cards or your next masterpiece. Kwik Stix offers the ultimate in creative tools. These tempura paint sticks offer an array of beautiful colors in a no mess, easy to use, dries in less than 2 minutes, coloring tool that is a must-have for Valentine's Day. Kwik Stix Tempera Paint Sticks alleviate any mess created by painting while keeping all the fun. No cups, smocks, brushes or water are needed. You simply uncap, twist and paint. KwikStix have a fast drying formula that allow them to dry in 90 seconds. Once dry, Kwik Stix assure a paint-like finish. They work great on poster paper, cardboard, wood and even canvas. These painting tools come in an assortment of vibrant colors allowing a child's creativity to flow, and can be found at Michael's Craft Store!
Pictures on Gold: Of course, beautiful, jewelry is a must for any Valentine and Pictures on Gold has affordable, quality pieces that can be personalized for that special and unique touch. The Sterling Silver Women's Adjustable Round Photo Engraved Bracelet for Valentine's Day makes a keepsake gift to treasure over and over again. The bracelet can be engraved on the reverse side and allows for a adjustable size - to fit all wrists! Held together by a rounded box chain, with a round photo charm attached at the center.  All photos are 100% lifetime guaranteed and come with scratch and water resistant Picture Engraving and all Sterling Silver is protected with a tarnish resistance to help it last for years without tarnishing.  The bracelet is stylish, feminine and the customization maker it a one-of-a-kind piece. 
Stride Rite: Comfortable, durable and always made to protect growing, active feet, Stride Rite shoes offer on-trend styles that kids want to wear with foot protection that mamas can feel good about. We have always trusted Stride Rite shoes because they are made to last, built for play and offer support, comfort and long wearability with each step. 
Charlotte Baby: Get ready to swoon because the sweetest baby clothes are now available from Charlotte Baby. Handcrafted baby clothing doesn't get any cuter. Each Charlotte Baby piece handmade with the highest quality products that are durable and comfortable for children!  Who doesn't want children's clothing that is not only on trend, comfortable and fun but made for play? Yes, us too! 
Valentine's Day Gifts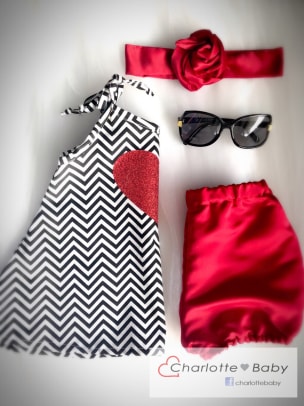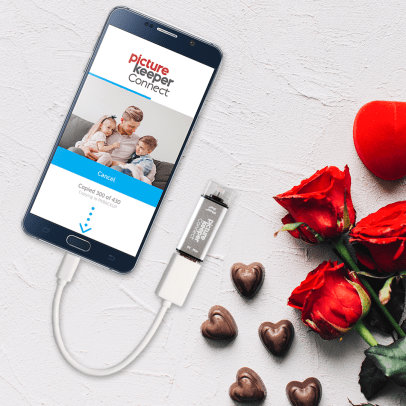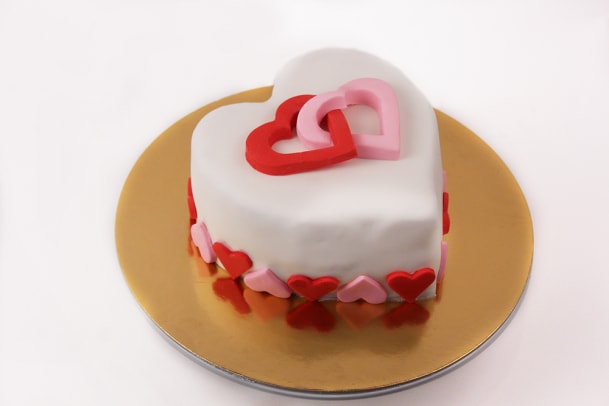 One lucky reader will win a bundle of Valentine's Day gifts. Enter via rafflecopter below. The giveaway includes:
1. Picture Keeper- one (1) Picture Keeper Connect 16GB
2. Cakest- one (1) A Heart DIY cake kit 
3. Kwik Stix- 12 pack of classic Kwik Stix, a 6 pack of Neon Kwik Stix, and a 6 pack of Metallic KwikStix
4. Pictures on Gold- One (1) woman's adjustable round photo engraved bracelet
5. Stride Rite-One (1) pair of Stride Rite shoes
6. $50 Gift Certificate to Charlotte Baby-Handcrafted Clothing
This is a sponsored post. All opinions expressed are our own. By entering the giveaway, you are submitting your email to Momtrends.