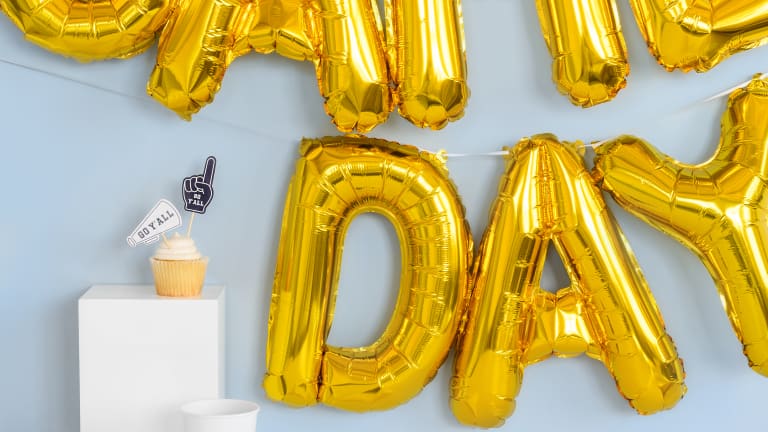 Upgrade Your Tailgate Game With Draper James X Coterie
We love a good partnership here at Momtrends--two brands teaming up to create an amazing product. And that's why we're so excited about the first-ever partnership between Draper James, Reese Witherspoon's fashion and lifestyle brand, and party supply brand Coterie! Because, two more things we really appreciate: fabulous fashion and whimsical entertaining decor. 
The new collection from Draper James Coterie is designed to elevate your tailgate with ease (fun!), combining elements from Draper James' Southern charm -- from the bubbly "Go Y'all!" motif to the heritage Magnolia flowers and gingham prints -- with the functional and easy party sets Coterie is known for. The line is just perfect for busy mamas who just want to have a nice Sunday Funday.
The Draper James Coterie Tailgate Set kicks off the first of three collections between the two brands and includes everything you need to effortlessly upgrade your tailgate gatherings with style and personality... And there's only one thing we can say about that: Go get it Yáll!
Pin it!
Use pinterest to save your favorite fashion finds from Momtrends.
Want more from Momtrends?
1. Draper James Mommy and Me Style
This is not a sponsored post.