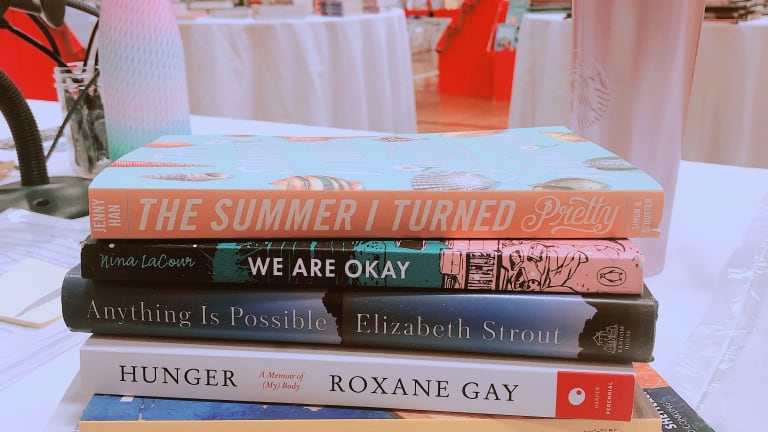 Turtles All the Way Down Book Review
YA books that work for parents and teens to read together
Years ago in my writing journey, I wrote 150 reviews for Kirkus. My job required me to read two to three books a month, for which I was paid $50 per review. Not very good money per hour, but boy was it a great gig and a terrific way to get practice my own prose. Now I'm trying to pass along my love of books to my girls. I'm trying to read more of what they read. That's why I'm sharing this Turtles all the Way Down book review.
My Reading and Writing Journey
I quit my corporate job back in 2002 to travel, and unbeknownst to me, to write. As an English major, one is never quite sure where the career journey will lead. As Momtrends has developed, I've always proffered a love of books. And I've had some tremendous help along the way. In my 13th year of running this business I'm doing more of what I love to keep things fresh. 
When it comes to books, IMHO YA fiction is where the most exciting literature is happening right now. Turtles All The Way Down by John Green illustrates this point.
Quotes by John Green from Turtles All The Way Down
A Great YA Book is Always Meaty
I've told my girls the most important relationship they will ever have is with themselves. John Green gives us proof of that. Aza Holmes, our protagonist, is an Indianapolis teen with OCD. A great student and devoted daughter, she suffers from invasive thoughts about bacteria that is growing inside her. She's obsessively checking herself for symptoms of a gruesome disease called C. Diff.
Part teen romance, part murder mystery the book is 100% about mental health. 
Aza's bestie, Daisy wrangles Aza into a man hunt for a missing billionaire. Aza has a connection to said billionaire through his teen son Davis. Davis and Aza both went to "sad camp" years ago. Each had lost a parent. While hunting for clues for the Davis's missing dad, Aza and Davis strike up an awkward romance. 
Like, The Fault in Our Stars, this story of first love doesn't end with a neatly tied bow. One of the many reasons I like Green's writing is for the weight he brings to his writing. He's not condescending to teens. 
The strength of the story lies in how it approaches mental health. As we all know, there's no quick fix. It's a journey that requires so much fortitude. I came away from this book changed. More compassionate, with eyes wide open about how mental illness affects teens.
Get Turtles All the Way Down
We've been talking about encouraging kids to spend less time on the internet and more time doing things that are unplugged. Pleasure reading is a great way to unwind and develop empathy. I'm working on developing a list of tween and teen books that do both.
Buy Turtles All The Way Down here on Amazon; be sure to let me know if you enjoy the book. My 14 year old loved it and immediately started in on The Fault in Our Stars. 
For more YA books that work for parents and teens to read together, check out the full John Green collection here.
As for grown-up books, I am knee-deep in Deep Work and just finished The Alice Network (click for review).
Why Books?
These two are everything to me. I believe in the power of books to make them better people. I don't think Instagram or social media can ever do what hours spent immersed in a book can do. 
Here's what you can do to ensure books matter in your home.
Read to them when they are young.
Read with them as they grow. Sit side by side and make reading time a part of family time. 
Read what they are reading. Nothing shows that they matter to you like getting involved in what sparks their imagination and interest.
Talk about books. Take them to author signings and make books gifts. Head to book stores together to browse. 
Pin it!
Use pinterest to save your favorite books. be sure to follow our what to read board.
This Turtles All the Way Down Book Review is not sponsored.