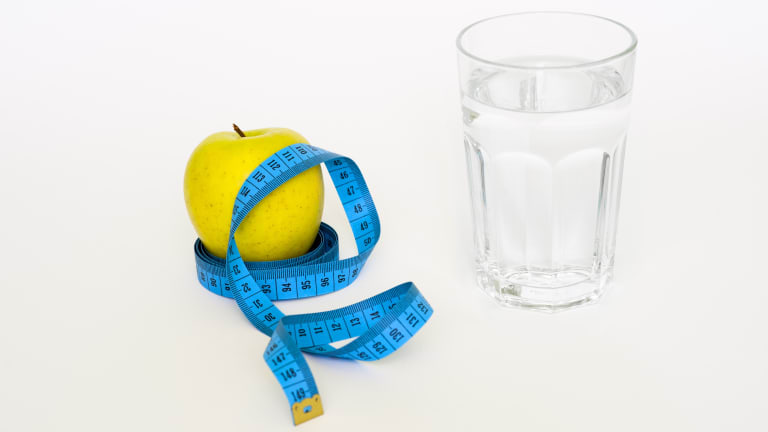 Try Interval Eating with The Dubrow Diet
After much research, the Dubrows discovered the secret for losing weight and feeling ageless and they're sharing it with us in The Dubrow Diet.
Whether you've watched the Dubrows on their hit television shows Botched or Real Housewives of Orange County, or you've listened to them on their popular podcast, Dr. and Mrs. Guinea Pig, you know they take their health seriously. 
Try Interval Eating with The Dubrow Diet
When it comes to fitness and food, they make smart choices to keep their weight under control. After much research, they've discovered the secret for losing weight and feeling ageless and they're sharing it with us in their latest release, The Dubrow Diet. Check out our interview with the couple as they dish the scoop on their new book and how to look and feel your best!
What inspired you to write The Dubrow Diet?
To a certain degree, both Heather and I have been yo-yo dieters- both gaining and losing dramatic amounts of weight over the years – which, as a doctor, I can tell you is more harmful to your health than maintaining a stable weight even if it's too high. Two years ago, a Nobel Prize was given for the science of how interval eating positively and dramatically improves health, leads to anti-aging, rapid weight loss, immediate fat reduction, and inducing autophagy – the state whereby one's cells break down toxins inducing cellular renewal. It's this scientific breakthrough and our practical understanding of how to make interval eating work as a lifestyle that inspired us to share our secrets with everyone.
How does your plan differ from other interval diets?
The Dubrow Diet describes a method of interval eating that allows rapid weight loss and weight maintenance in three phases, all designed to maximize speed of weight reduction and fat burning that can easily be incorporated into an everyday lifestyle. These, along with tips and tricks, make it a lifestyle, not diet, that works easily for anyone interested in looking and feeling their best. This book will get you to your weight and health goals easily and painlessly.
What role does blood sugar play in interval eating and weight loss?
One of the key features of The Dubrow Diet is that as opposed to using sugar to fuel the body, practicing interval eating allows the body to break down fat stores on a daily basis and use those by-products as fuel. This allows rapid fat reduction and benefits overall health by minimizing the damaging effects of sugar and insulin on cellular health and physiology.
How does The Dubrow Diet fight inflammation?
Interval eating induces a process known as autophagy or "self-eating" where intra-cellullarly the toxins causing inflammation are neutralized and disposed of in toxin storage areas of the cell. This, in turn, leads to a dramatic inflammatory reduction in every cell in the body, particularly in the brain helping to minimize the potential for degenerative brain disease, and the heart and blood vessels minimizing potential cardiovascular disease.
As moms, what's the best way to stick to the plan while feeding the family at mealtimes?
As a mom it's extremely easy to incorporate this lifestyle into your family eating plan because you are still eating the foods you provide at family meals, you are simply adjusting your meal times or period in a regular and healthy way. The book is full of recipes and sample meal plans that are easy to customize.
What's the one food you can't live without and why?
Heather is all about clean eating most of the time but on cheat days she loves buttery pasta noodles, who doesn't? Terry is all about healthy potato chips on cheat days.
Ready to make a change and take control of your health? Pick up a copy of The Dubrow Diet wherever books are sold. If you're looking for more diet options, check out this interview with Dr. Travis Stork, author of The Lose Your Belly  Diet: Change Your Gut, Change Your Life here.
More Healthy Eating Ideas from Momtrends
Pin it!
Use pinterest to save your favorite books and also get health and fitness inspiration. Be sure to follow our Fitness & Health board here.
This is not a sponsored post. It does contain affiliate links.